Talent Network Applicants are candidates apply that your account, not a specific job. You can locate them by clicking on Candidates > Unassigned sub-tab.
To turn those alerts off for yourself, please follow the instructions below.
To turn them off for another user, search for the user's name in the search bar and then follow the instructions below.
Go to your settings located on the top right hand corner.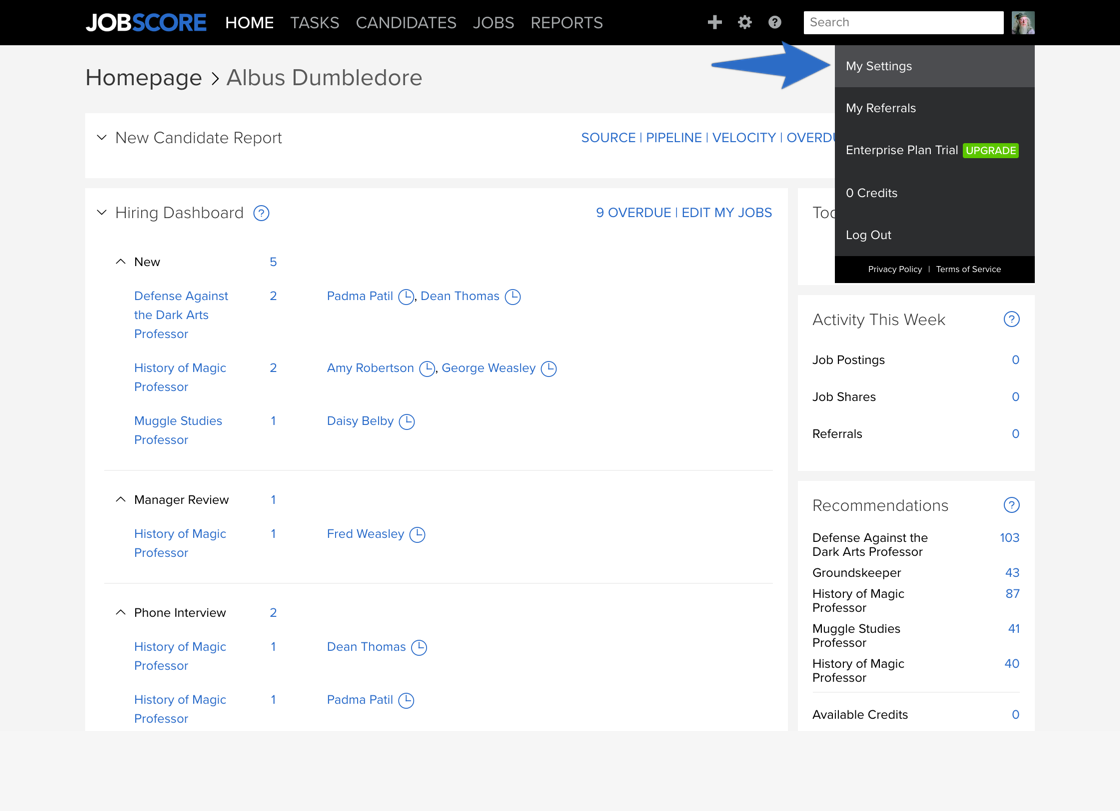 Scroll down to the "Task Alerts" section. Click edit.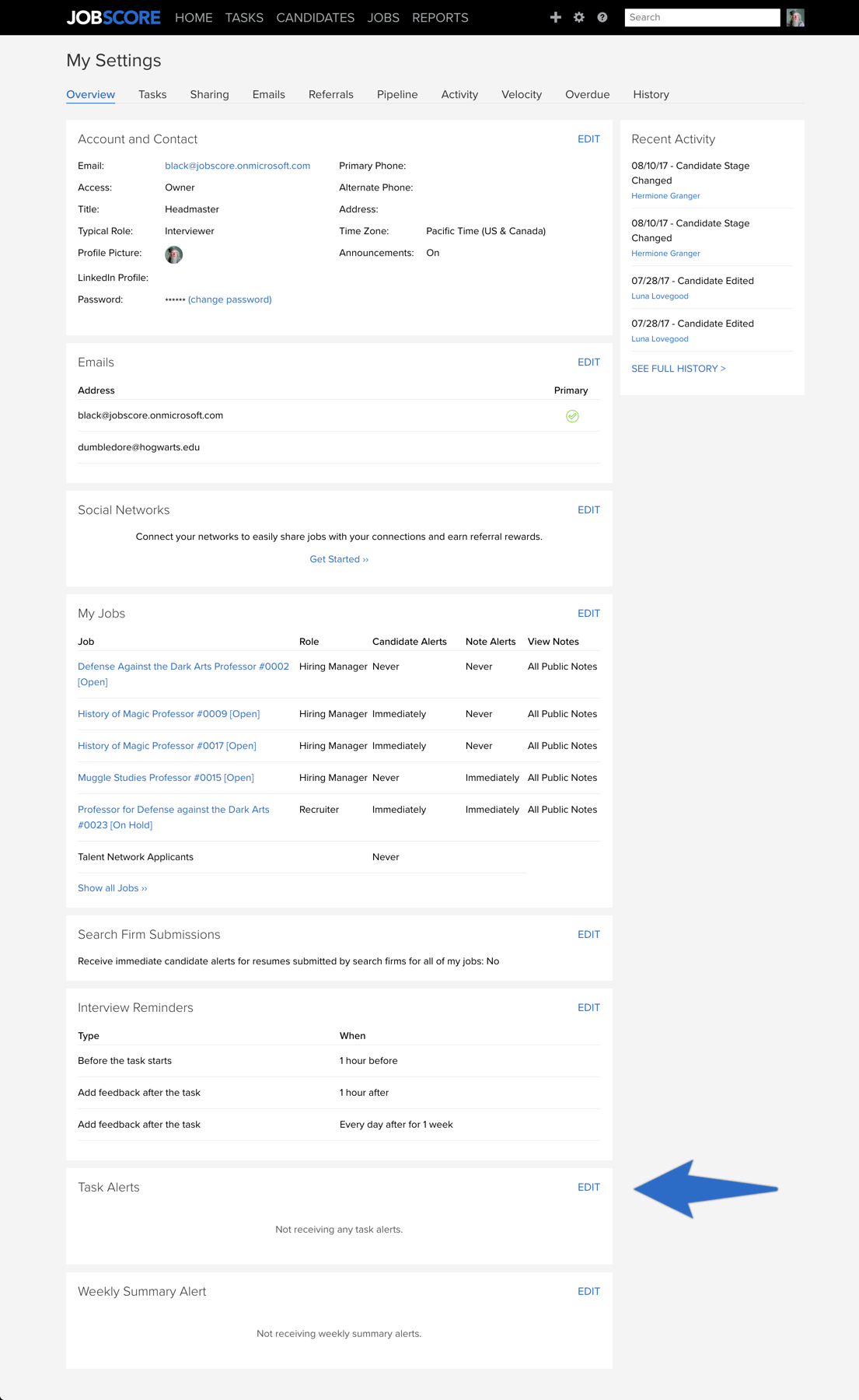 Under the "Talent Network Applicants" section, use the drop down to select "Daily Digest". By turning this on, you will receive emails when candidates apply for no specific jobs.