The Gusto integration creates new employee or contractor records in Gusto when they are hired in JobScore. After you hire the candidate in JobScore you can choose to add them to Gusto. JobScore supports adding Employees and Contractors: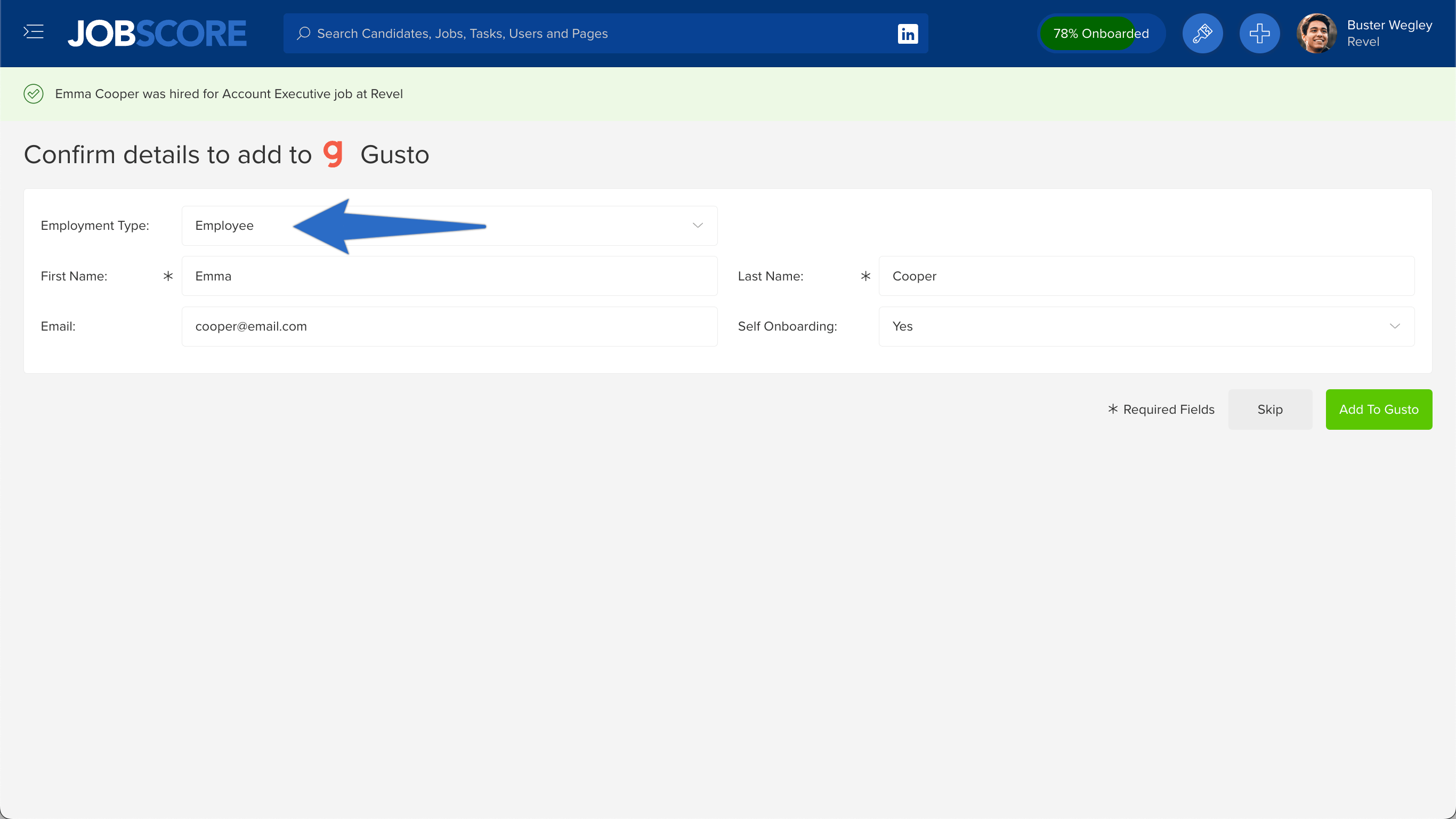 After you click the "Add to Gusto" button a confirmation screen will be shown: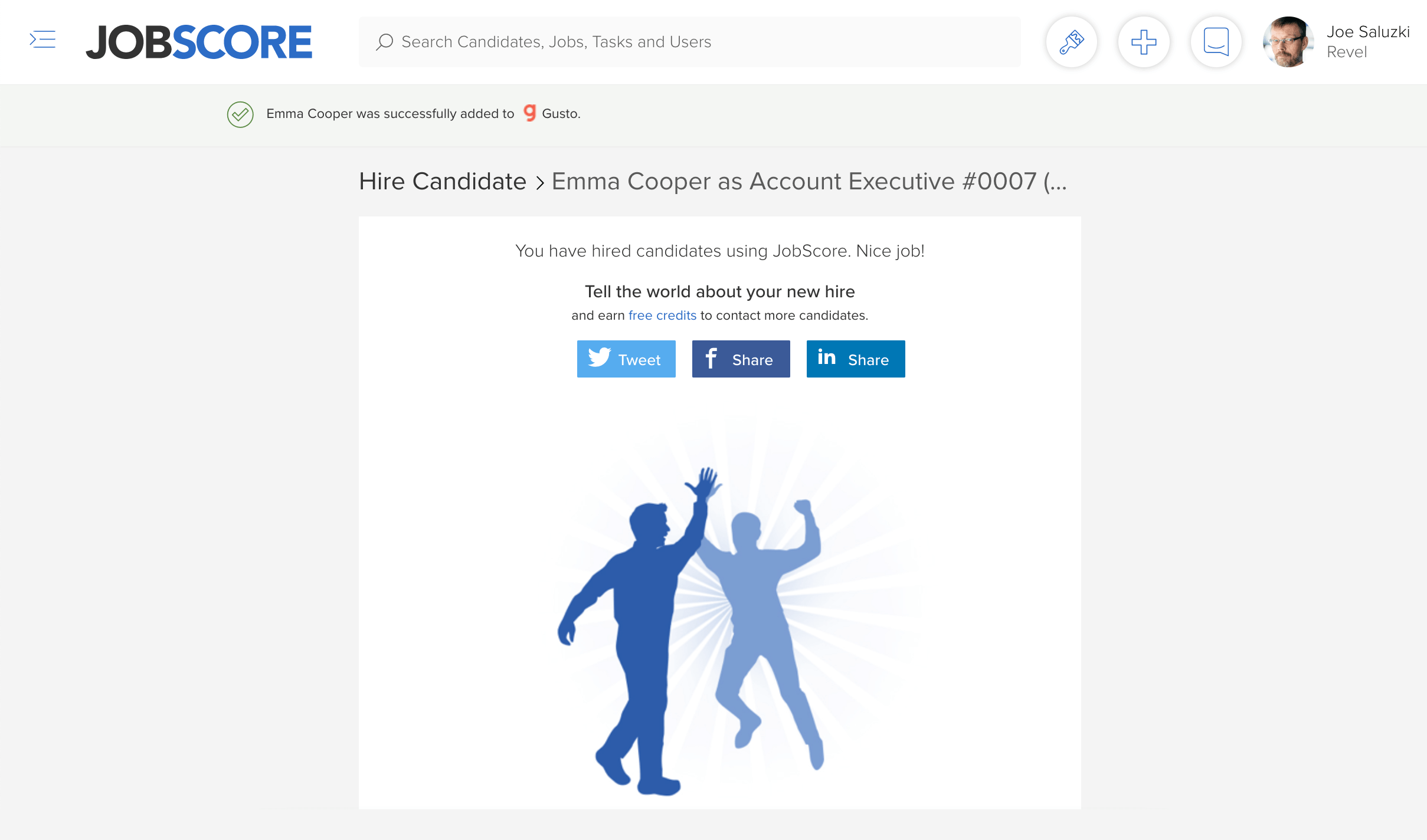 Here is the screen where you will find the submitted candidate in Gusto, you can access clicking in the menu "People" > "Team members" > "Onboarding team members" then you can continue the data filling: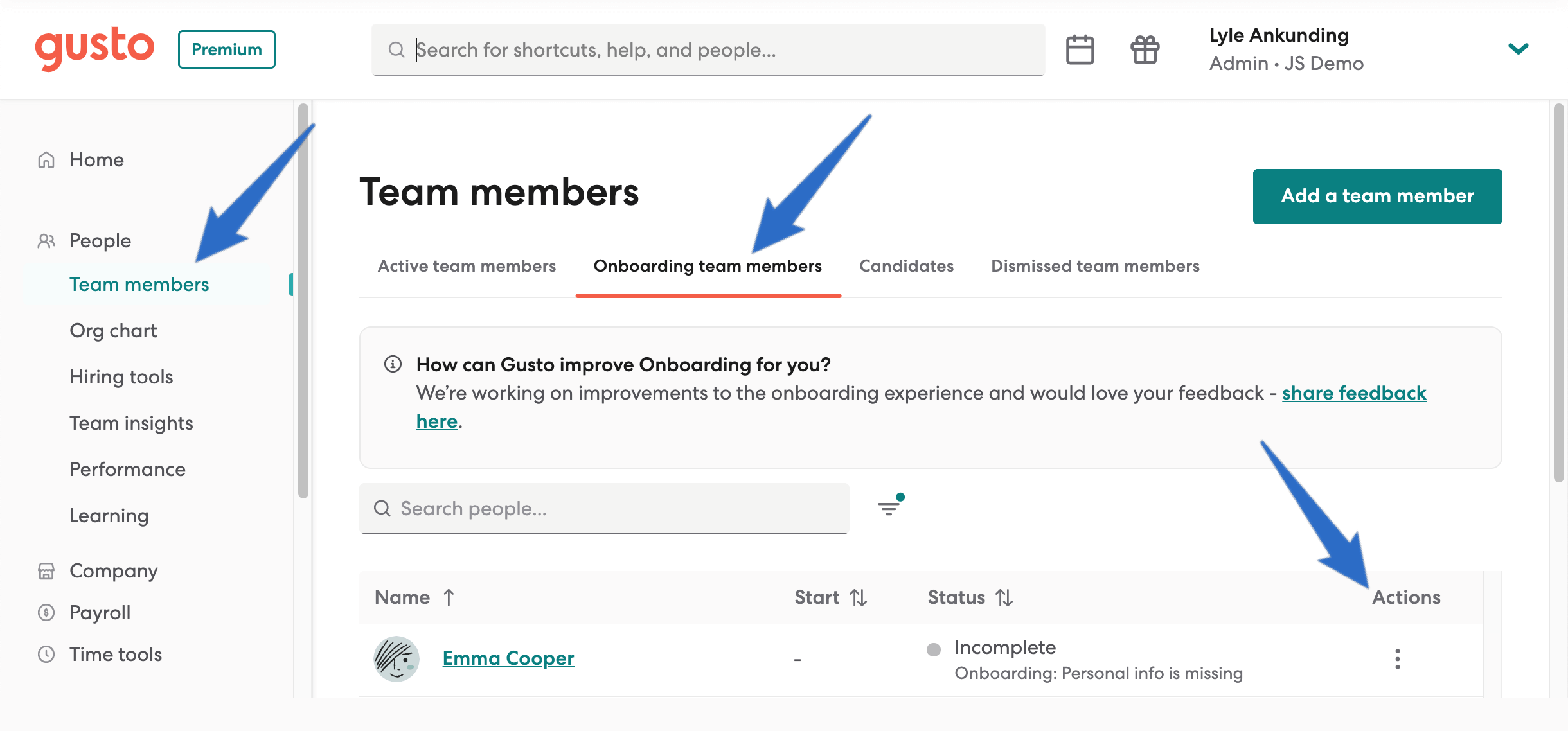 How to activate the Gusto integration
The Gusto integration is only available to customers on the JobScore Scale and Enterprise plans. You can see which plan you are on here. Please contact sales@jobscore.com to learn more about JobScore plans and prices.
Log into JobScore as an administrator.
Visit your integrations page, located here and click to activate the HRIS integration (the "Activate" link is on the upper left of the section). You will see the "Get Started With Gusto" dialog with options to connect an existing account or create a new one.

Clicking on "We already have our own Gusto account" you will be taken to the Gusto login page, and after a successful login, you will authorize the JobScore to connect with your Gusto account and you are good to go!

Clicking on "We need a new Gusto account" will create a new user account in Gusto with your JobScore logged in user information (first name, last name, email) and a company with your JobScore company name. You will just need to click on "this link" to complete the Gusto account setup. When you finish the account setup you can click on "Activate Integration" to authorize JobScore to access your new account.

That's it! Now when you hire a candidate you'll see the "Confirm details to add to Gusto" page after the hire candidate form in JobScore.