JobScore's integration with Paychex saves time and reduces data entry errors by syncing hired candidate records into Paychex Flex, creating In Progress People records. When you move a Candidate to the Hired stage in JobScore, you can choose to add them to Paychex: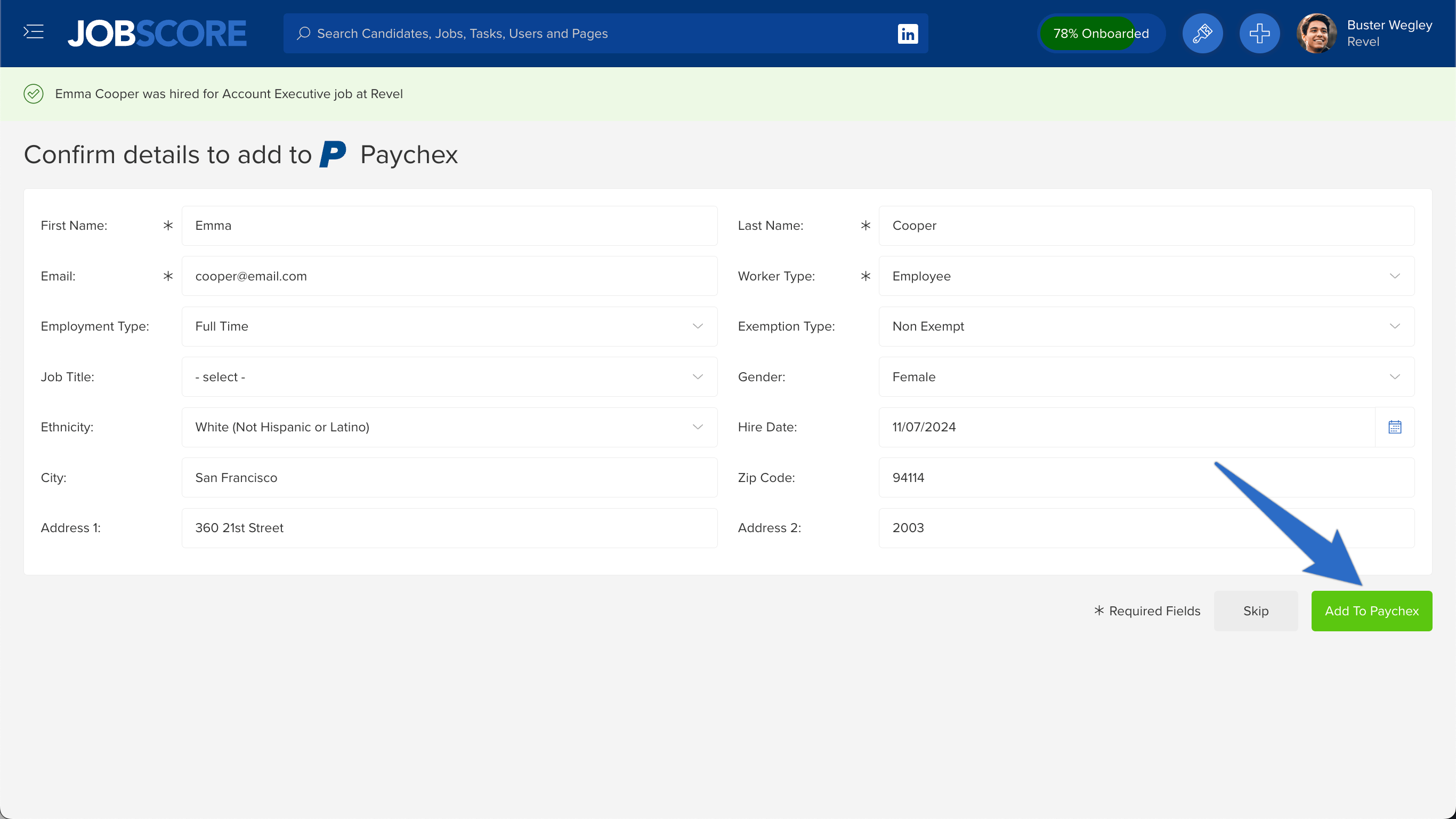 After you click the "Add to Paychex" button a confirmation screen will be shown: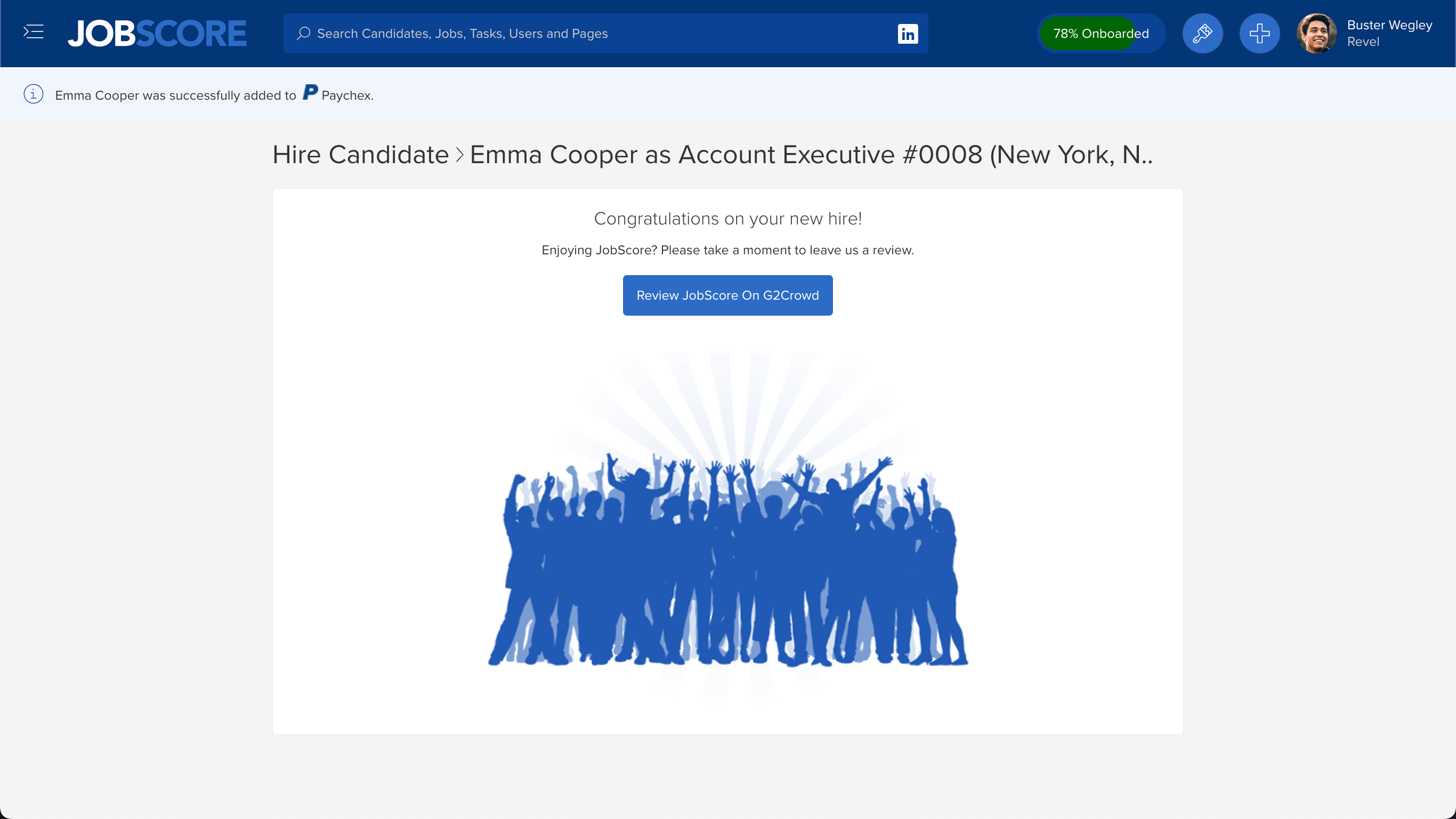 Here is the screen where you will find the submitted candidate in Paychex, you can access clicking in the menu "People List" > "In Progress" then you can continue onboarding your new hire: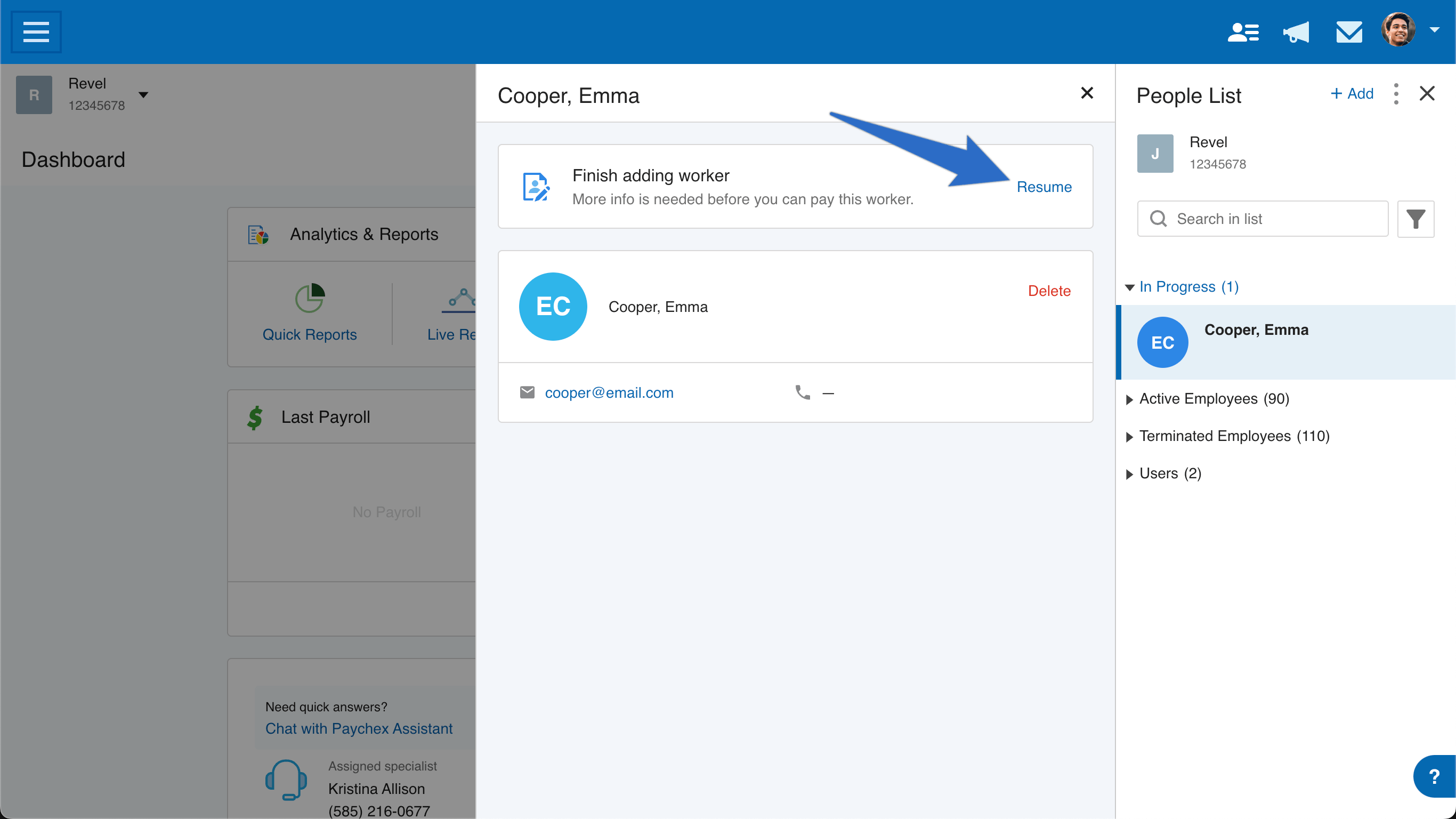 How to activate the Paychex integration
The Paychex integration is only available to customers on the JobScore Scale and Enterprise plans. You can see which plan you are on here. Please contact sales@jobscore.com to learn more about JobScore plans and prices.
Log into Paychex Flex to find your Paychex account Display ID. The Display ID can be found in Paychex Flex under your company name in the upper left corner of the screen.
Log into JobScore (you must be an administrator or owner to install the integration).
Visit your integrations page, located here and click to activate the HRIS integration. The "Activate" link is on the upper left of the section. You will see the "Get Started With Paychex" dialog with options to connect an existing account or create a new one.

Clicking on "Activate" will open the "Get Started With Paychex" dialog, where you will add the Display ID of your Paychex account that you found in step 1.

JobScore will generate an "Approval Link"' that you will need to click to connect your Paychex account with the JobScore app. This Paychex link will open in a new browser tab, but be sure to keep the JobScore tab open, you'll be coming back here. Once the app is connected in the Paychex browser tab, return to the JobScore tab and click "Connect" in the dialog:

Clicking on "Connect" will take you to the Paychex login page, and after a successful login, you will see the JobScore app inside the "Integrated Apps" to connect with your Paychex account. Once the JobScore app shows as connected, you are good to go!

That's it! Now when you hire a candidate you'll see the "Confirm details to add to Paychex" page after the Hire Candidate form in JobScore.