If you want to send emails to your JobScore email inboxes from multiple email addresses, you'll need to associate them with your user record in JobScore. Here's how:
1. Click on your name in the upper right hand corner of the JobScore navigation. Then, click My Settings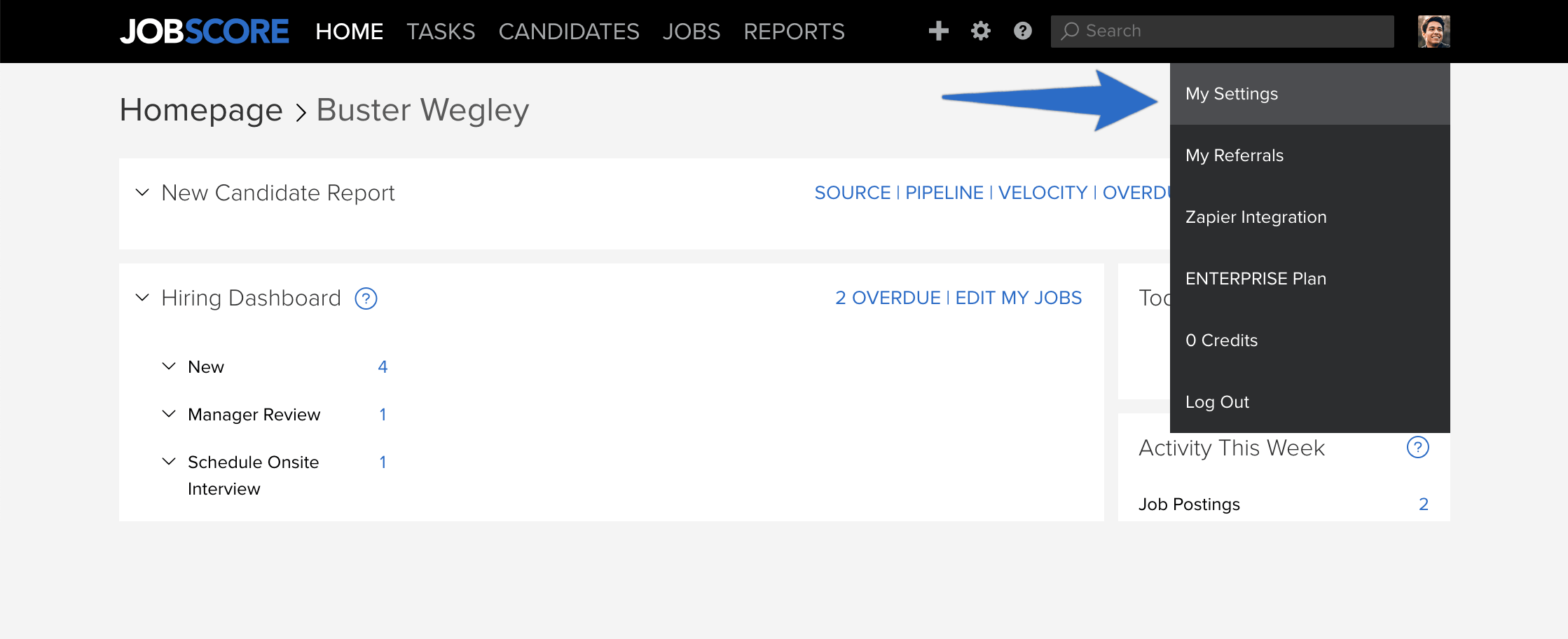 2. This will take you to the User overview page. Click the Edit link in the first section called "Account and Contact" area or just click here to access the correct page in JobScore.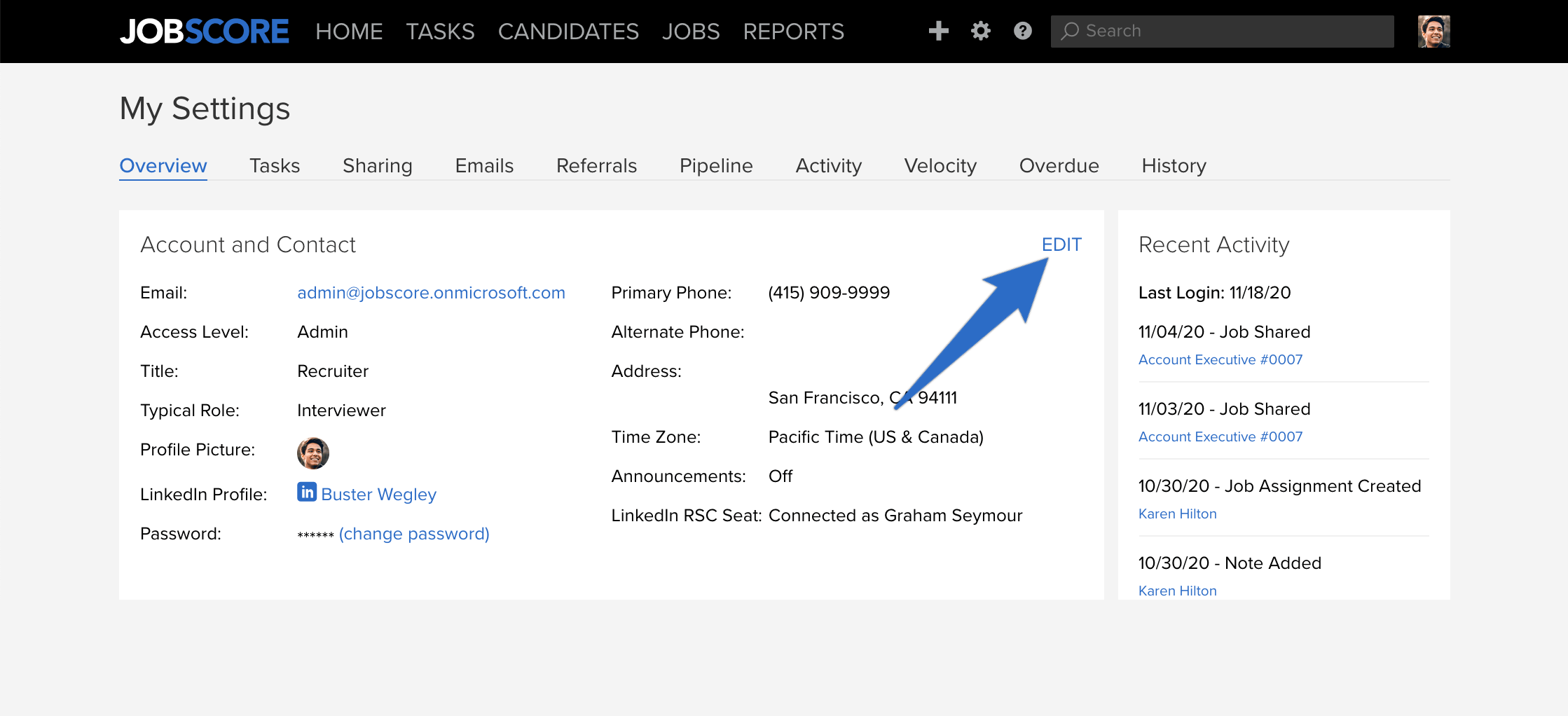 3. On your edit user page, you have a section called "emails" click Add Email to create a row for each email address you want to use.
4. Fill in the email addresses and select "primary" for the email address you want JobScore to send messages to.
5. Once you add your email addresses to your JobScore user you will instantly be able to send emails into your JobScore email inboxes from any of these emails.
6. Note for multi-account RPO users: You have one "master" list of emails, but you can set a different primary email address for each seperate account - so emails from company 1 are routed to email address 1 and emails from company 2 are routed to email address 2.