All plans include the ability to post to paid job boards with one-click. Jobs are only posted when you choose to send them out.

The least expensive options for each job board are shown (i.e. Craigslist might be more expensive in your area). In many cases, our fees are cheaper than buying directly from the job board. To ensure you see the most up to date pricing, go to an open job, click Post Job, and check out the cost of each job board as shown below: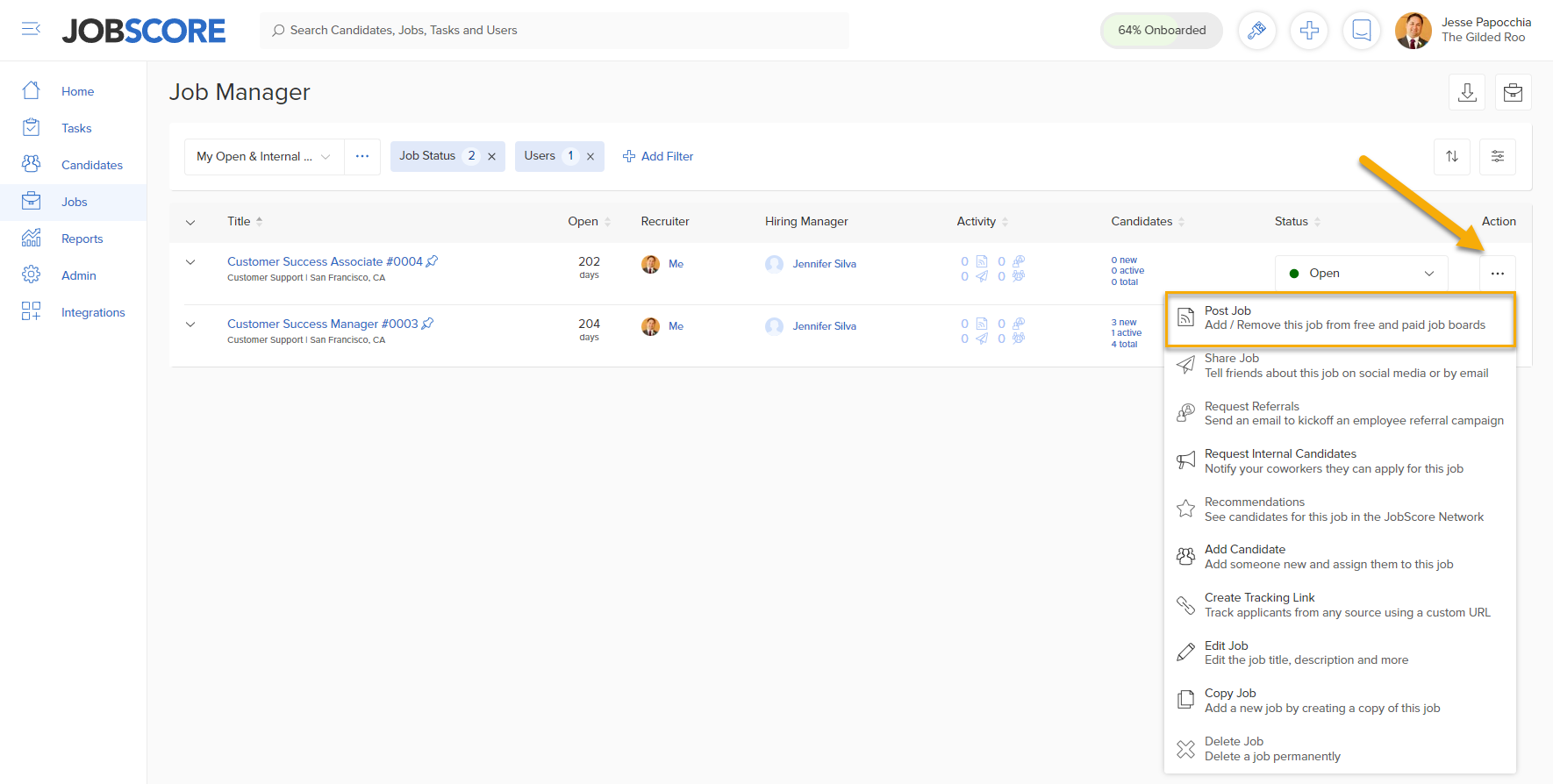 In order to sponsor a job to Indeed you will first need to connect your Indeed account to JobScore.
The Posting report for each job will track your total spend for that particular job. Users with Owner & Admin access can also view how much is spent on the Billing page. Anytime a charge is made a receipt is sent to the email address specified on the Billing page.
Please note Indeed is the one exception. While total spent to Indeed is displayed on the posting report for your job, JobScore does not process the charge for sponsored Indeed campaigns. This is all handled directly by Indeed. As a result any spend to Indeed will not be reflected on your Billing page. Please log into your Indeed account to view this information.