Jobscore Job Widgets make it easy for talented people to see your jobs and click to apply... You can easily add widgets to your company's careers page, about us page, blog or any other page your company controls that allows you to edit HTML.
Basic instructions on creating widgets may be found here... this page shows a few examples of how you can display your job listings on your corporate website, micro careers site and corporate blogs:
Careers/Jobs Page Integration
The easiest integration option is add a single widget to the careers/jobs page on your company web site.
Here's an example integration showing open positions grouped by Department: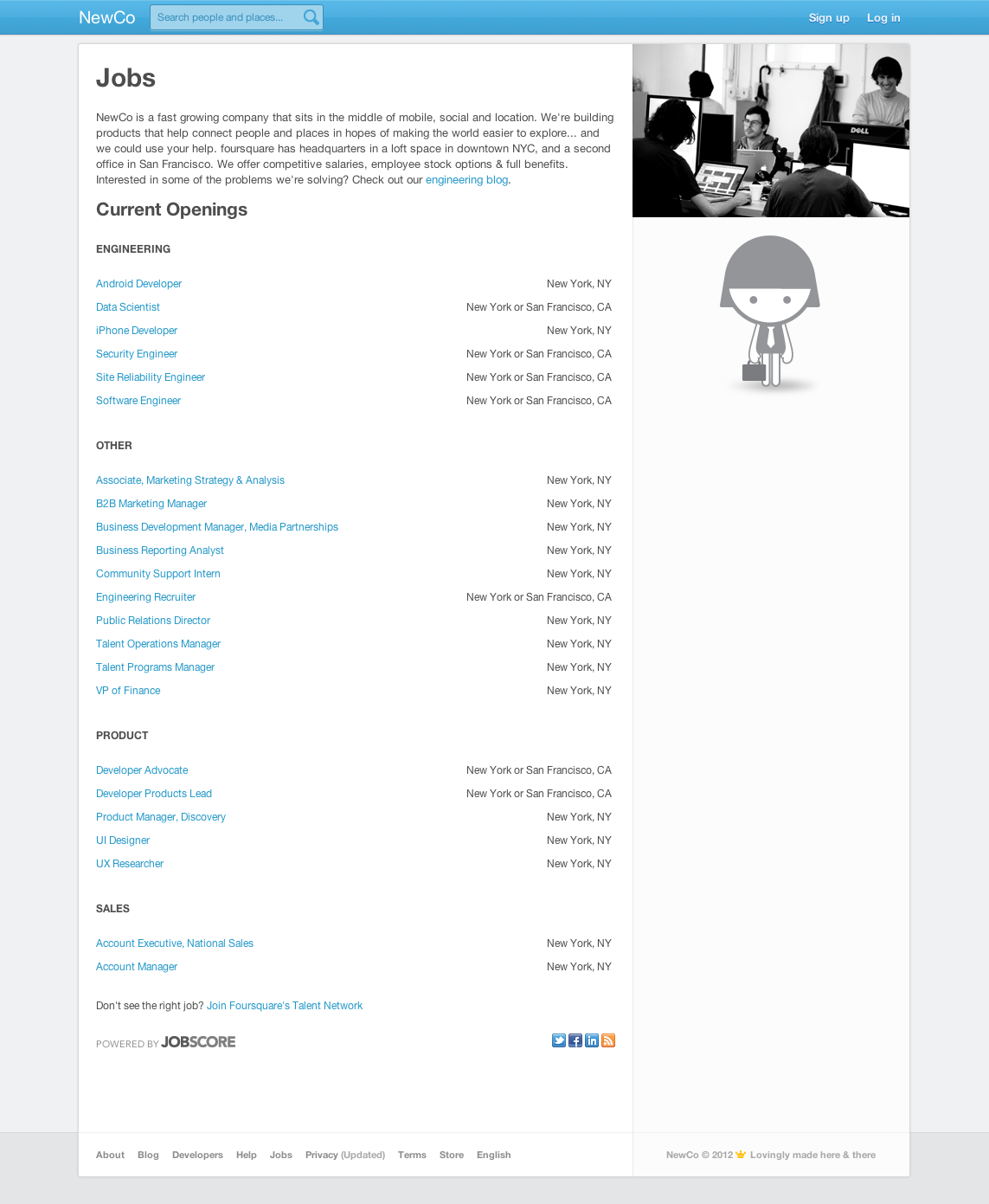 Here's that same page with the 'multicolumn' mode of the jobs widget (sorted by 'department' then by 'job title'):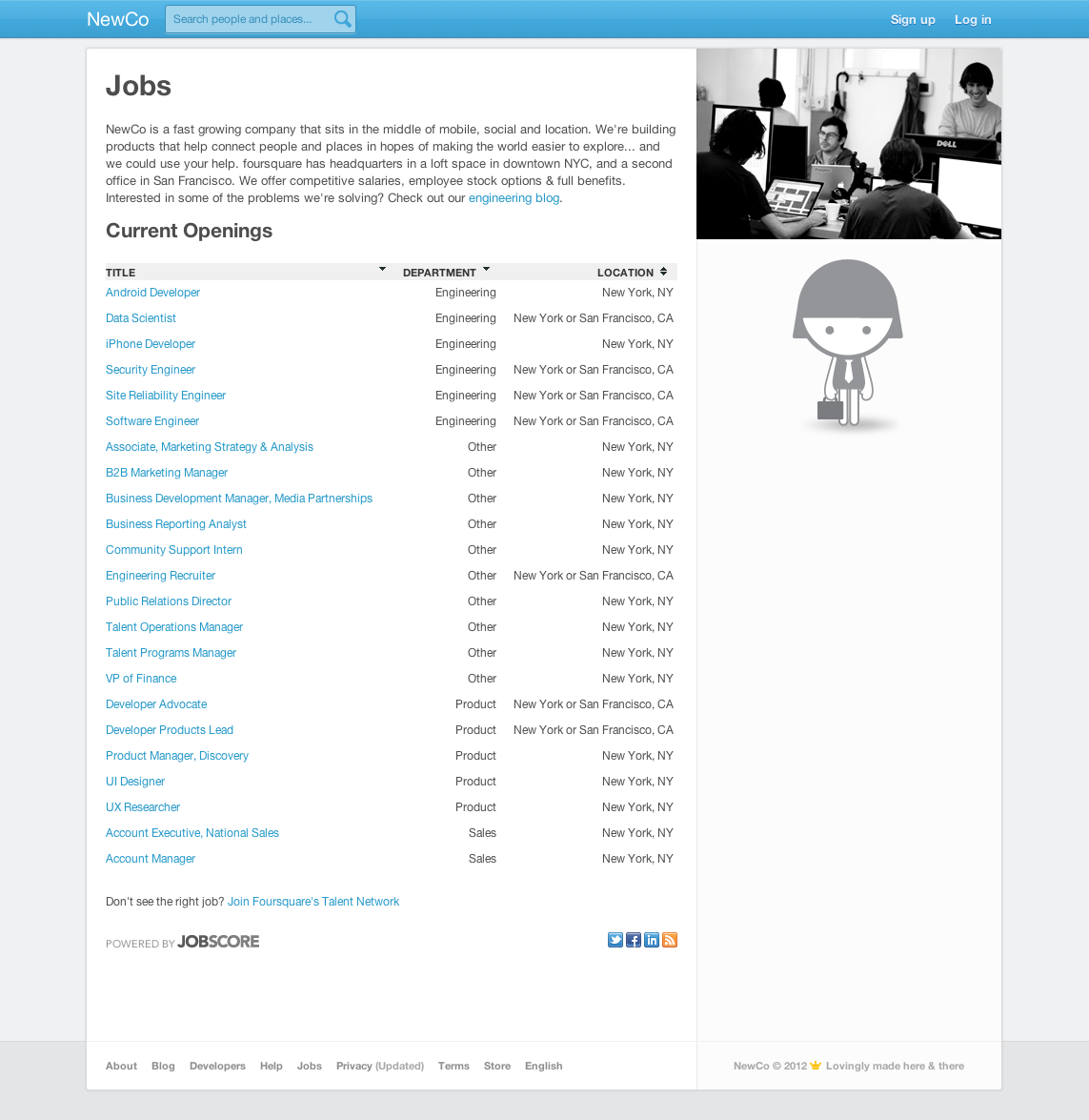 Notice that the Jobs Widget allows you to exactly match the exact look and feel of website including font size, color and more.
Landing Pages
Sometimes you don't want to list all of your jobs in one place, but instead would prefer to drive job seekers to specific pages where they can learn more about jobs in a specific department or a specific location. In this case you would create a specific widget for each page filtered to only show jobs for the relevant department or location.
Here's an example of a Sales & Business Development micro-career-page: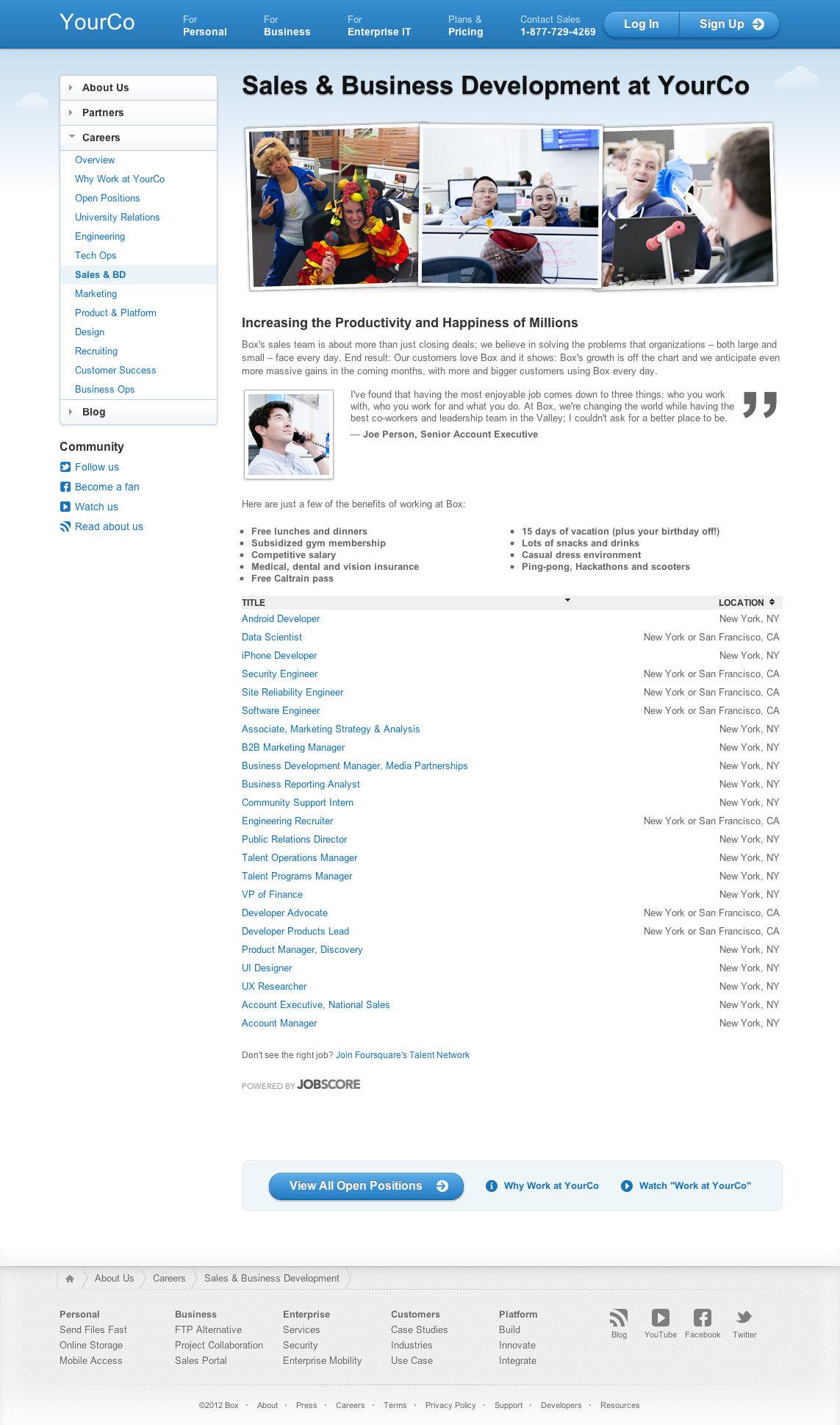 To create landing pages you are likely going to need some help from a web developer. Please ask them to consult the job widget documentation for developers located here.
Blog Integration
Corporate blogs or your team member's personal sites are a great place to promote the open positions in your company. You can also easily create a widget for each blog and customize it to match the blog's look and feel.
Here's an example of how a widget might work on a popular technology blog: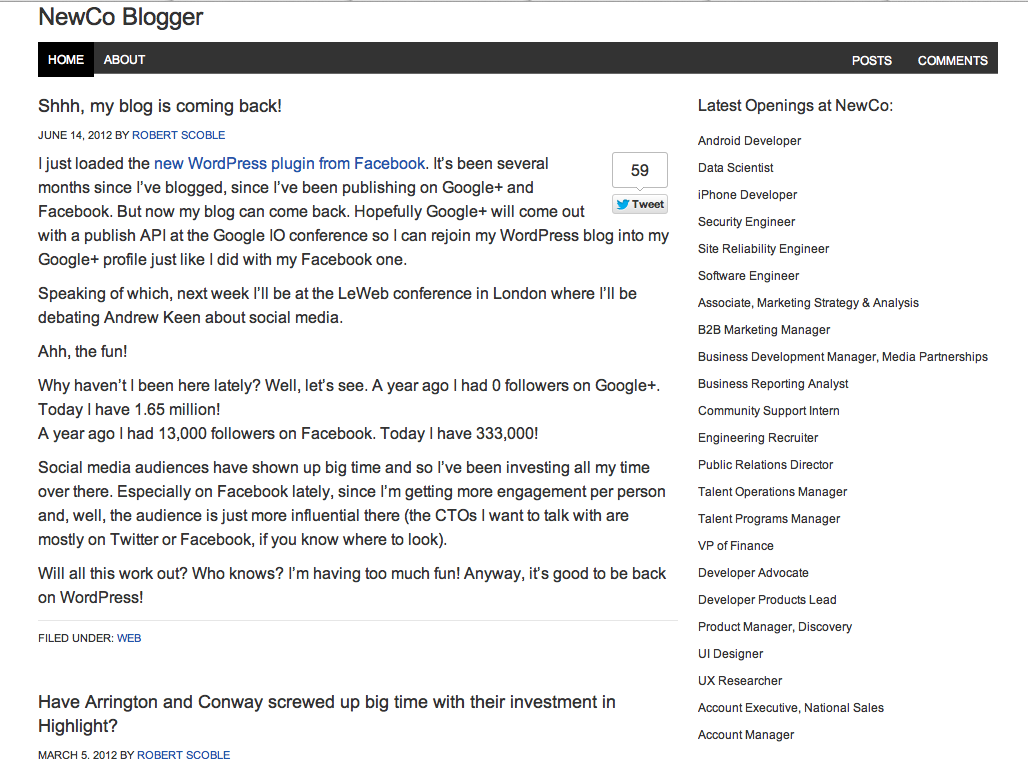 Company Facebook Page
Job widgets are also a great way to get your jobs onto your Facebook page. We are currently experimenting with how to make that easy. Please contact support@jobscore.com if you'd like help with a Facebook integration.
Learn more about Jobscore Jobs Widgets >>