Before we begin let's discuss JobScore terminology: In JobScore, we recommend using the status "Filled" when a job is filled by hiring a candidate. We suggest using the job status of "Closed" for a canceled job or perhaps a job entered in error.
Getting rid of excess open jobs:
We always suggest marking a job 'Filled' or 'Closed' as soon as possible. However, we know sometimes people may have forgotten or you may be inheriting an existing system that already has a lot of open jobs. In these cases, here's how to do a little JobScore house-cleaning:
First, log into JobScore.
Once you're at the Home page, click-on the Jobs tab:

Then open up the job filter by clicking Refine Filter:

Then select only the Open jobs under Job Statuses: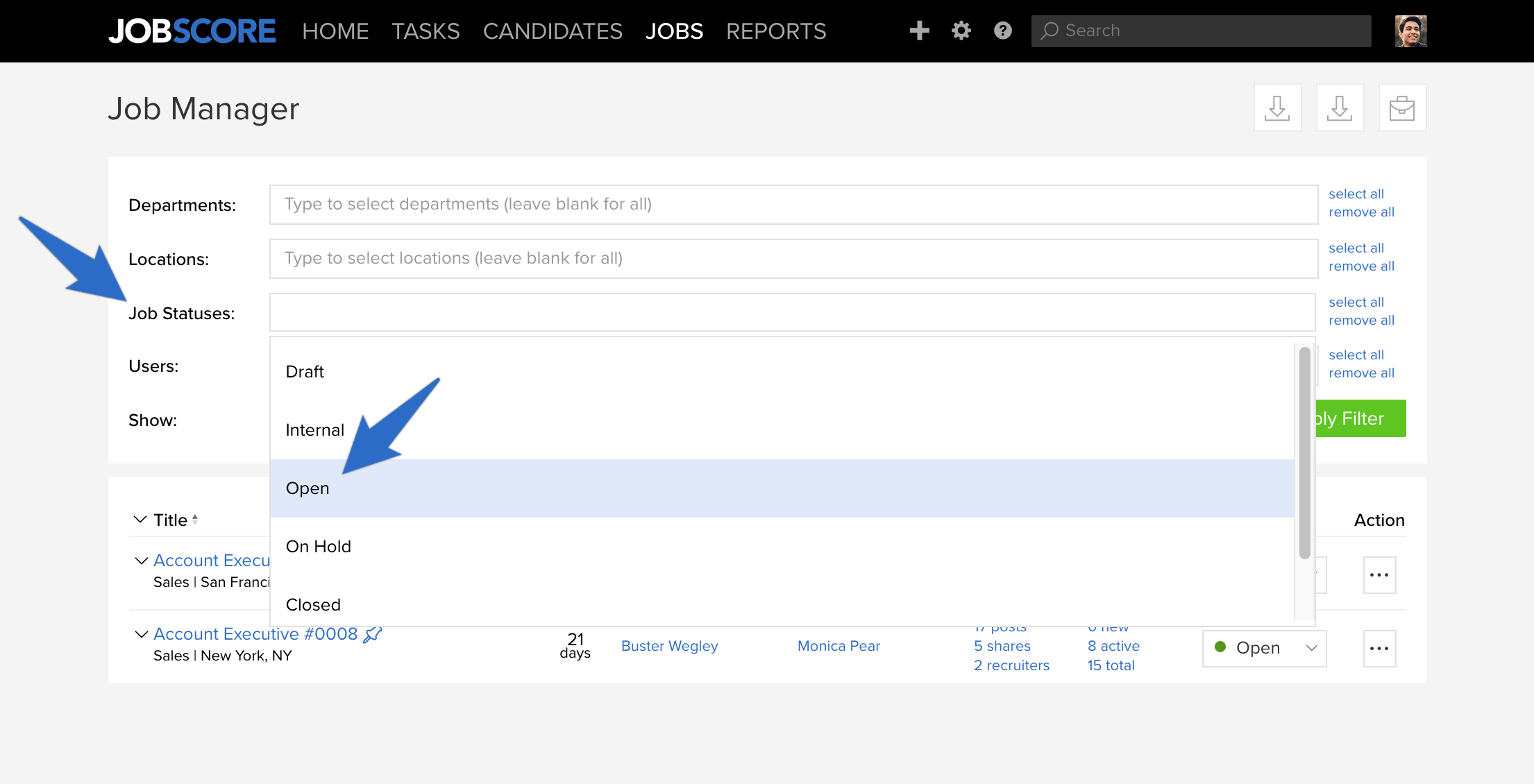 Then click Apply Filter.
Now we have a list of jobs that are currently open. Up next, let's mark the jobs either 'Filled' or 'Closed'. Again, we recommend marking jobs that were successfully filled as 'Filled' and only use 'Closed' for jobs that were opened in error or the position was removed. If you're not sure, feel free to use 'Closed'.
Change the Job Status to either 'Filled' or 'Closed'
Change the job status for each job to the appropriate value (Filled or Closed) using the the Status menu for each job: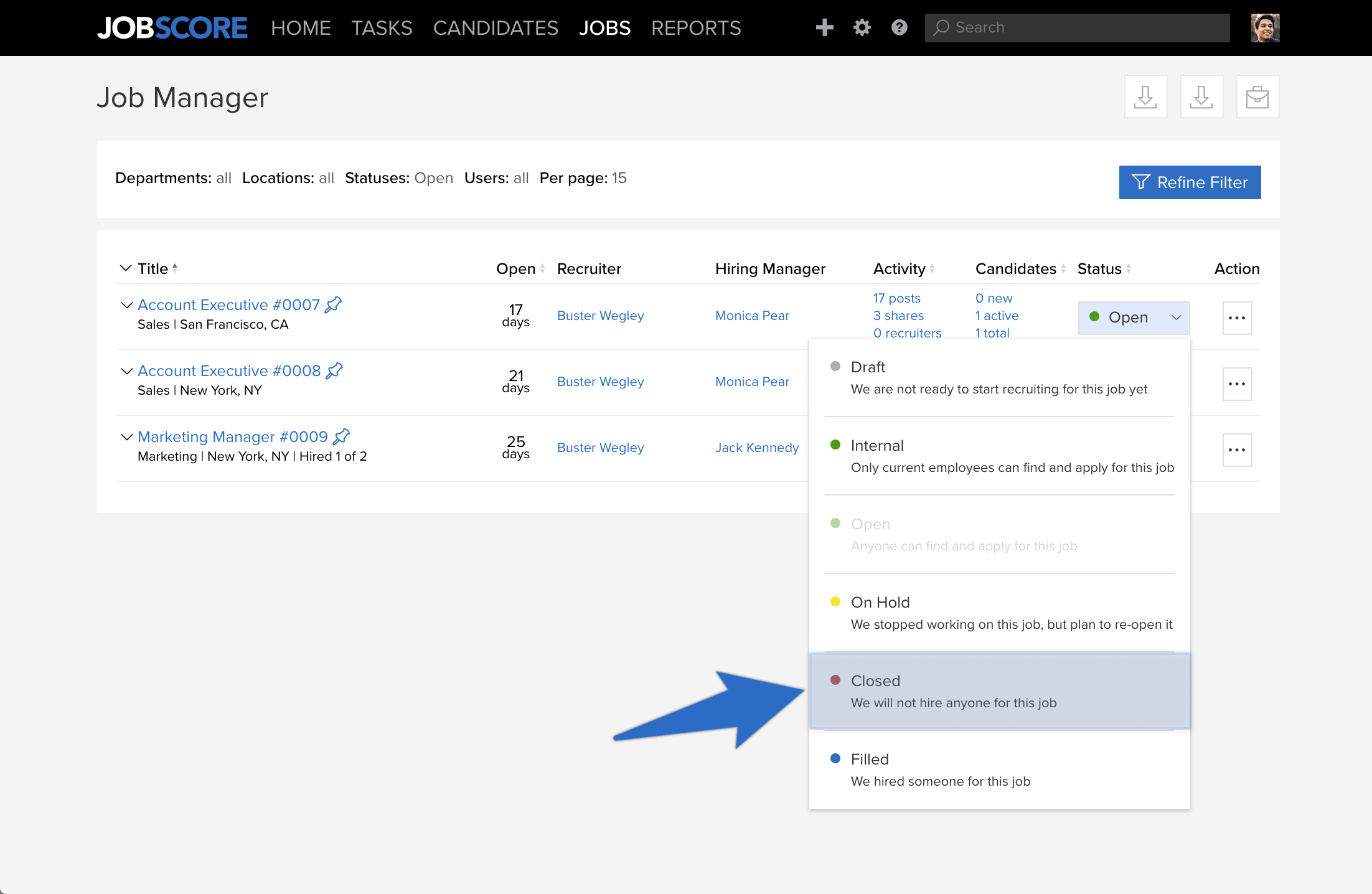 Congrats! If the only open jobs you see are truly open, you're done!
Now, add another job!
Since you've successfully cleaned house, take advantage of this opportunity to write a great new job post and see what new candidates you can find.