Sometimes you want to keep your job open but are not interested in receiving new applicants. The job is still active and you want to make sure to keep all the reports to show that, so how do you stop getting new candidates?
The best way to achieve this is to unpublish the job. This will keep the job open, but will remove it from your careers site and the job boards so candidates will no longer be able to find the job and apply for it.
To do this, navigate to the job and click "Post Job"

In the Publish on Careers Site section select to "HIDE" the job.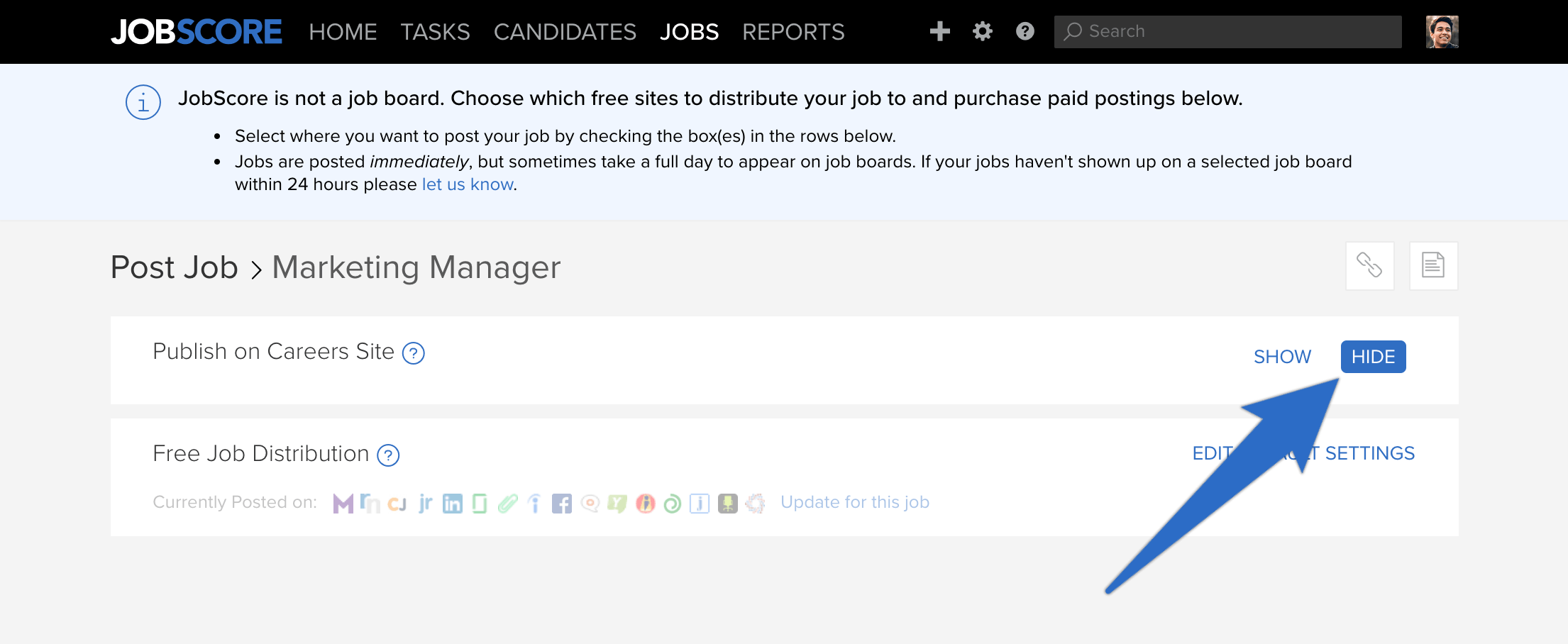 Scroll to bottom of page and click "Update".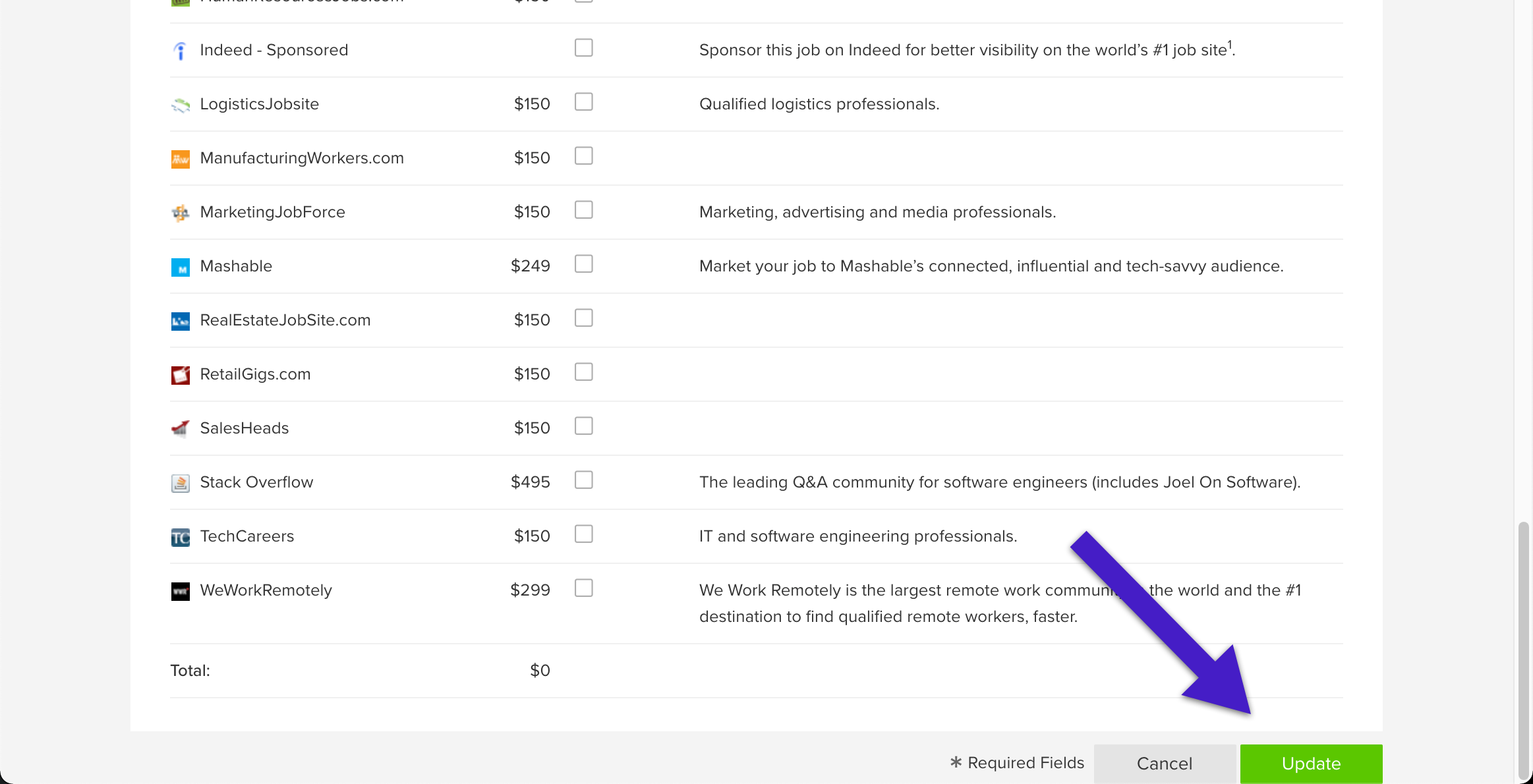 If you find that you need to publish the job again, do the same steps again and click "SHOW".
If you have questions, please email us at support@jobscore.com