The ADP RUN® integration creates new employee records in ADP when you hire candidates in JobScore. After you hire the candidate in JobScore you can choose to add them to ADP: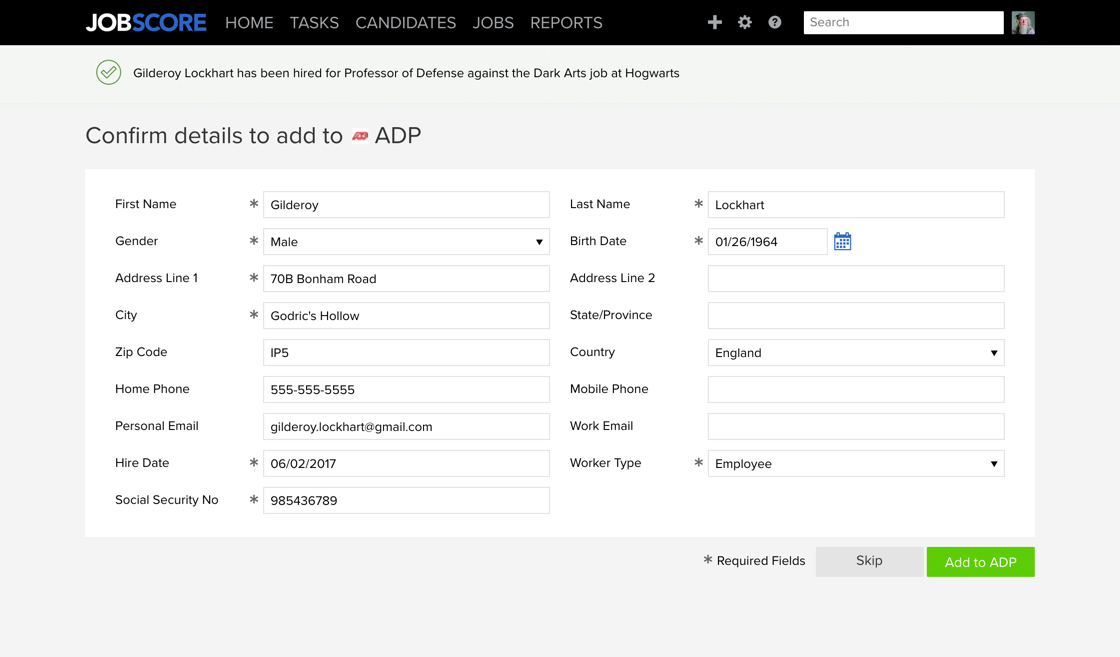 After you hire someone, a link is shown that points you at the page where you can start the onboarding process in ADP: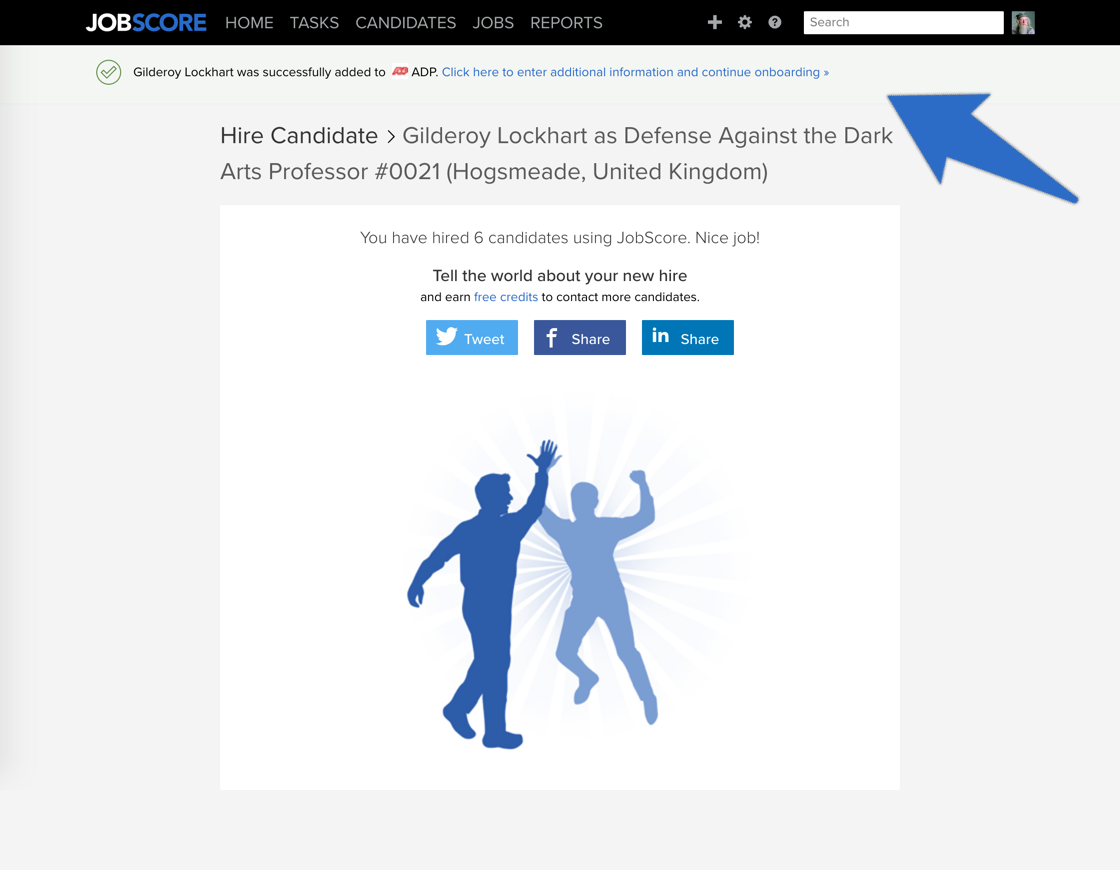 Here's the screen you'll be taken to: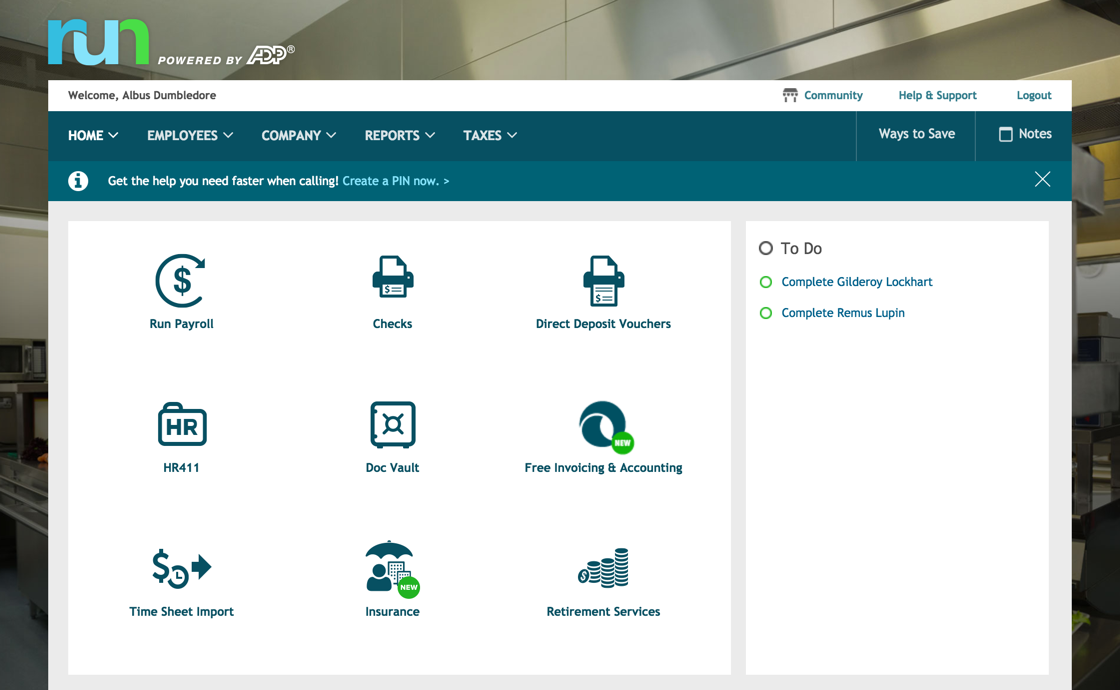 ---
How to activate the ADP RUN® integration
The ADP RUN is only available to customers on the JobScore Enterprise plan, which you can determine here.  If you are not on the enterprise plan, please contact sales@jobscore.com 
Step 1: Ensure your ADP administrator has access to JobScore
Your ADP RUN® administrator must have access to your JobScore account to activate the integration. Please ensure that the same email address is used for the user in both ADP and JobScore.  If you are already an ADP admin and want to install the connector yourself, please skip to step 2.
If you are not an ADP admin, please add the ADP admin as a user in JobScore with administrative privileges with the email address they use in ADP.  Then forward them these instructions to them so they can enable the integration.
Step 2: Install the JobScore ADP RUN® Connector in the ADP Marketplace
Please navigate to the JobScore ADP RUN® Connector page in the ADP Marketplace, which looks like this: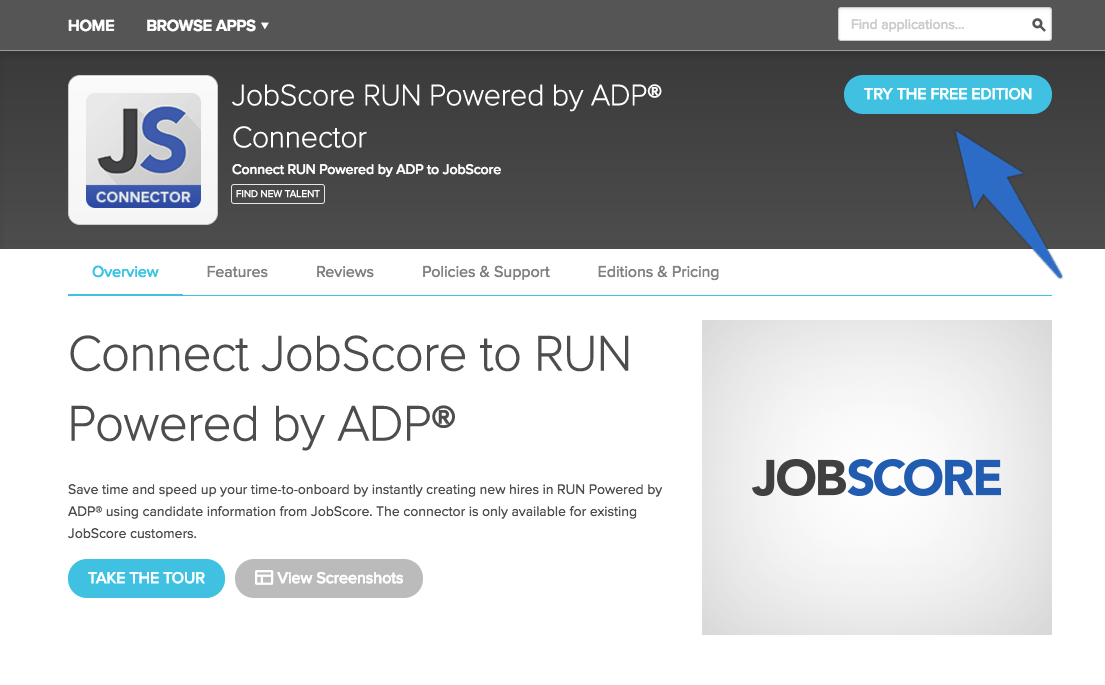 Click "TRY THE FREE VERSION" and "purchase" this free product.  To complete this purchase you will need to be logged in to your ADP account.  After purchase you will land on a page that asks you to "Initiate Consent" - please follow these instructions.
Done!  ADP must approve the installation, which may take as long as 30 minutes.  You'll know the integration has been enabled when the "Add details to ADP" page appears after the hire candidate form in JobScore and the ADP RUN® option shows up as enabled on the Integrations page in JobScore.
If you have any questions about the integration, please contact support@jobscore.com 
---
Where are my new hires in ADP RUN®?
New hires appear on your homepage in the Todo area with "Complete [Candidate Name]"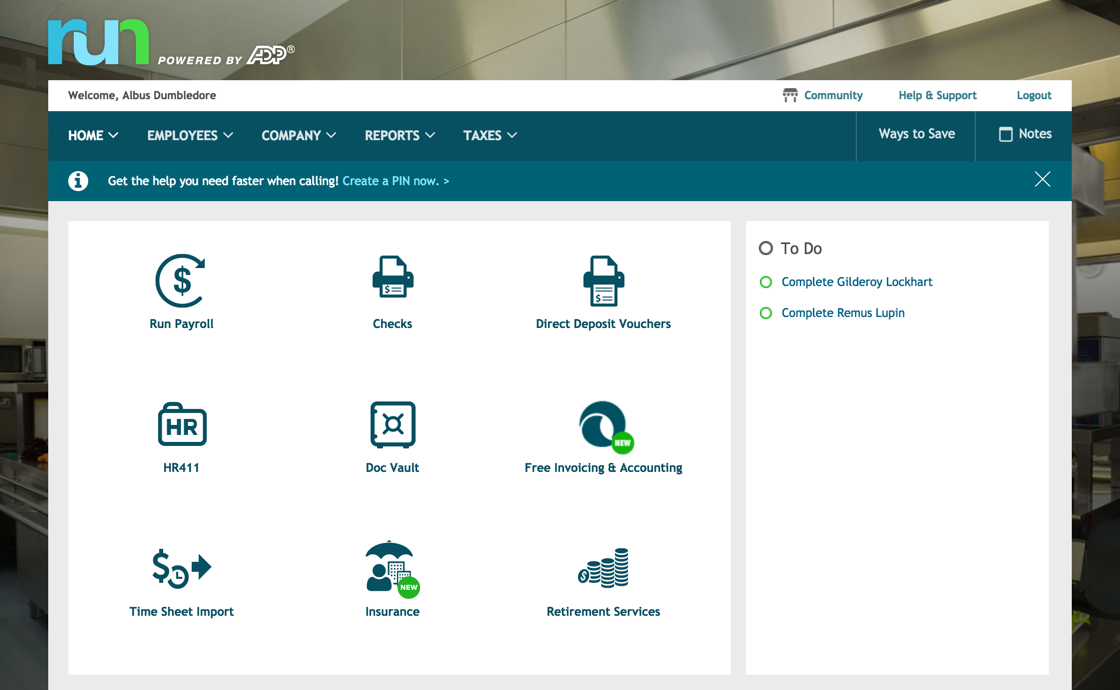 Just click on them to start onboarding.