At JobScore, we understand that hiring is a team sport, so we make it easy for your team members to access JobScore. If your company uses Single Sign-On (SSO) with Rippling SAML, please complete the steps detailed below.
Step 1: Locate and save your SAML Sign-On URL
Locate your ACS URL & Entity ID by accessing this page in JobScore and then jot it down.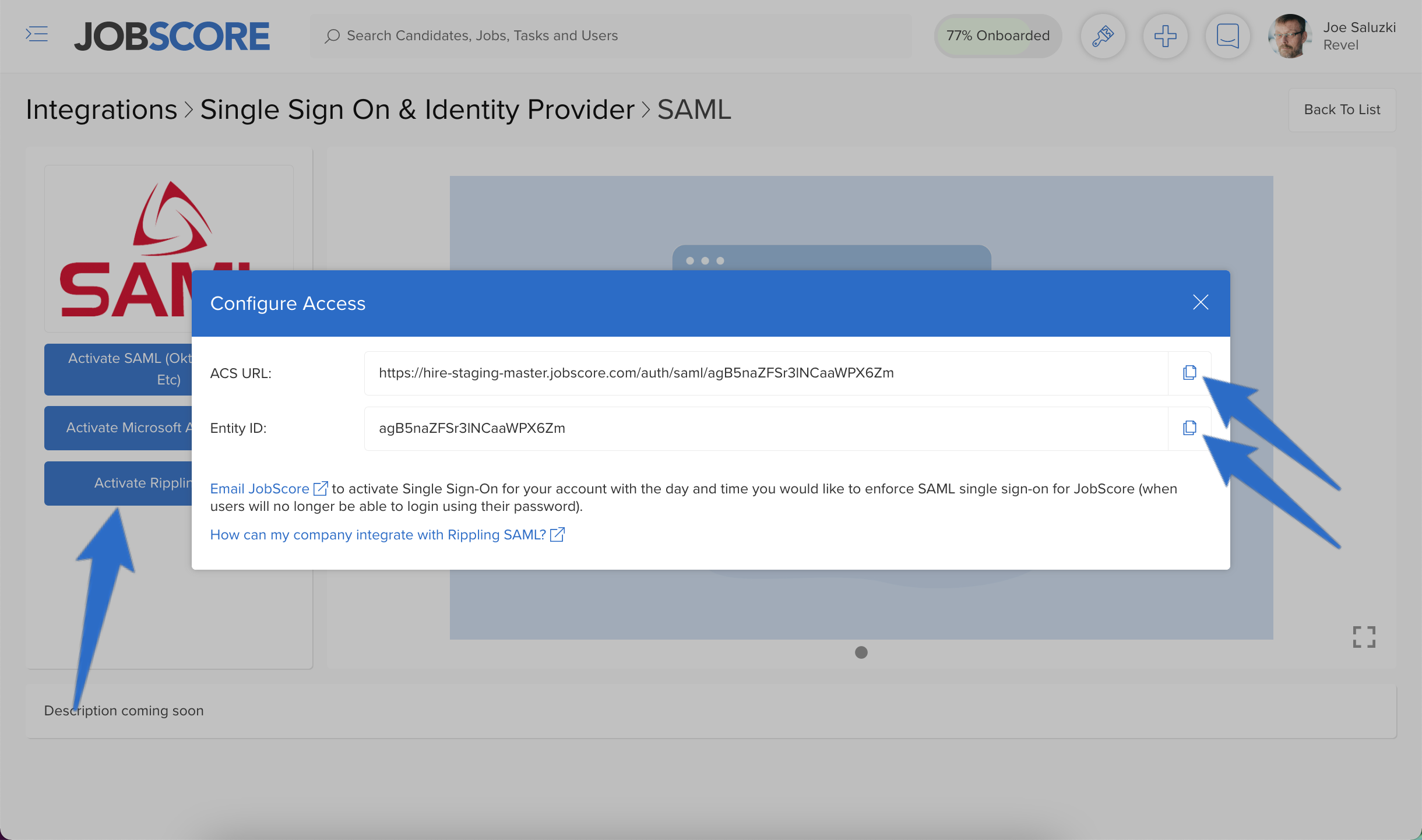 Step 2:
Setup SSO In Rippling
In a second browser window, log in to Rippling as an Administrator and select the JobScore app: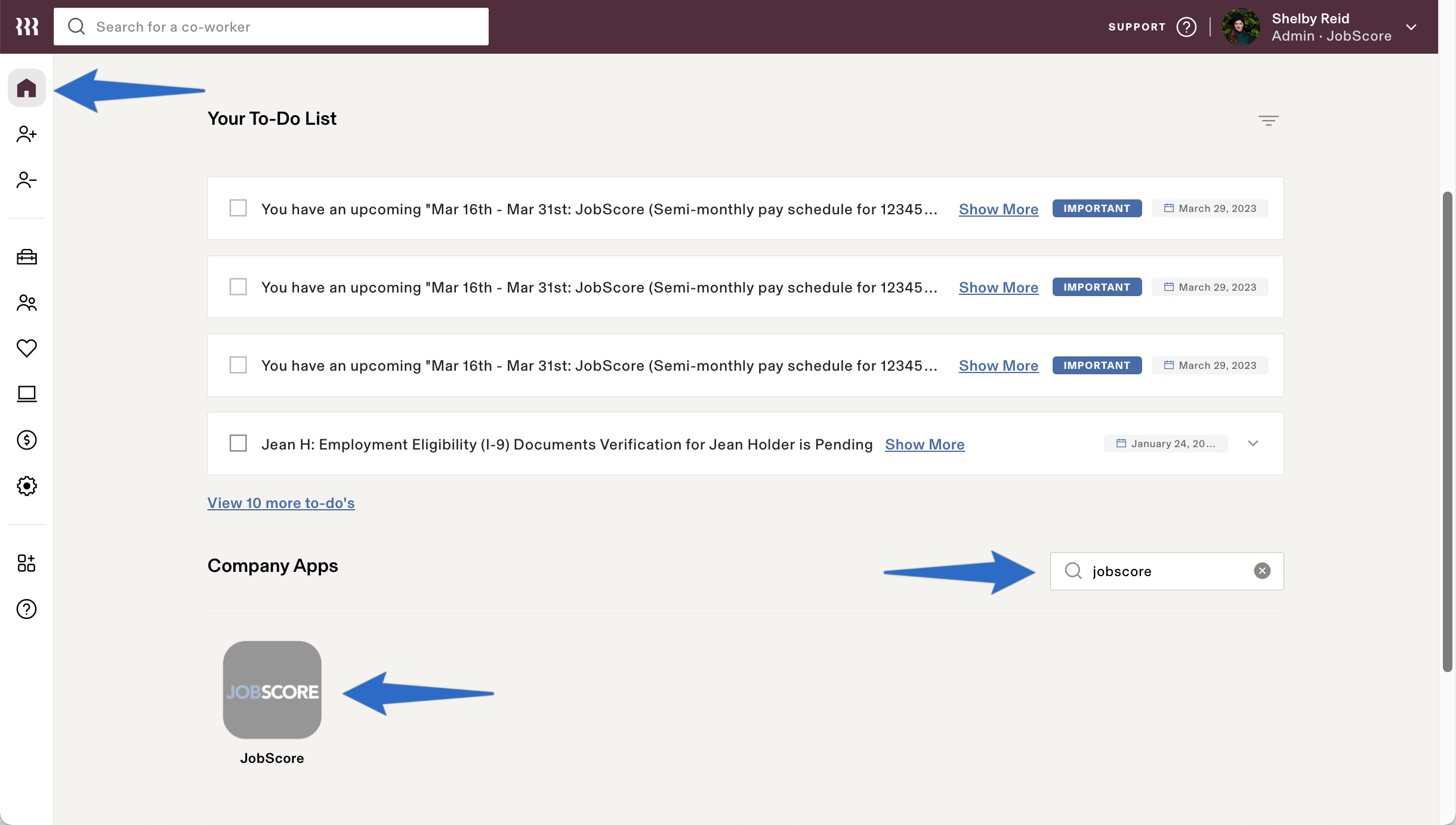 Click in "Setups" tab and then "Setup now":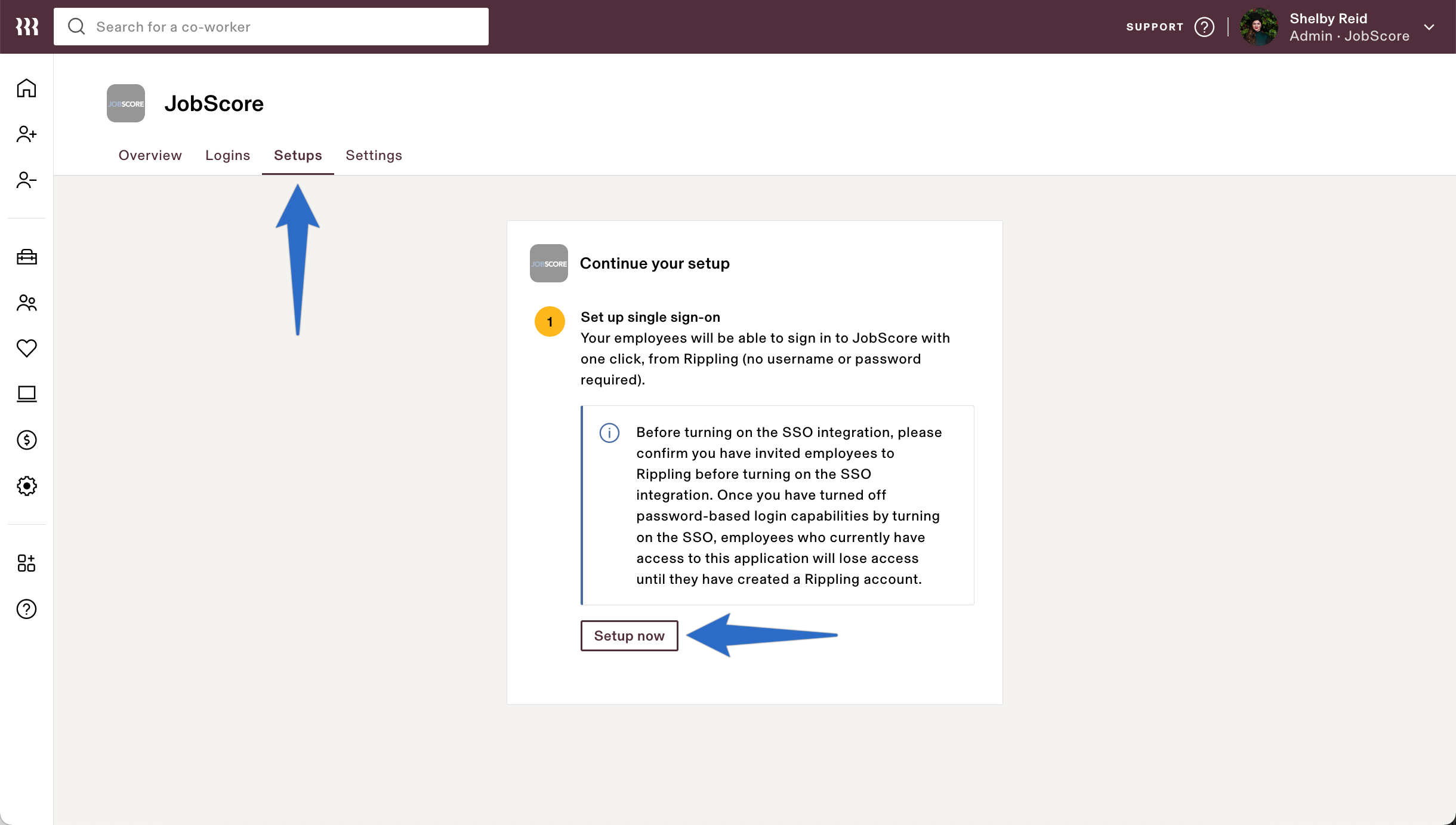 Input the "ACS URL" and "Entity ID" you retrieved from the JobScore in Step 1. Once complete, click the "Move To Next Step" button: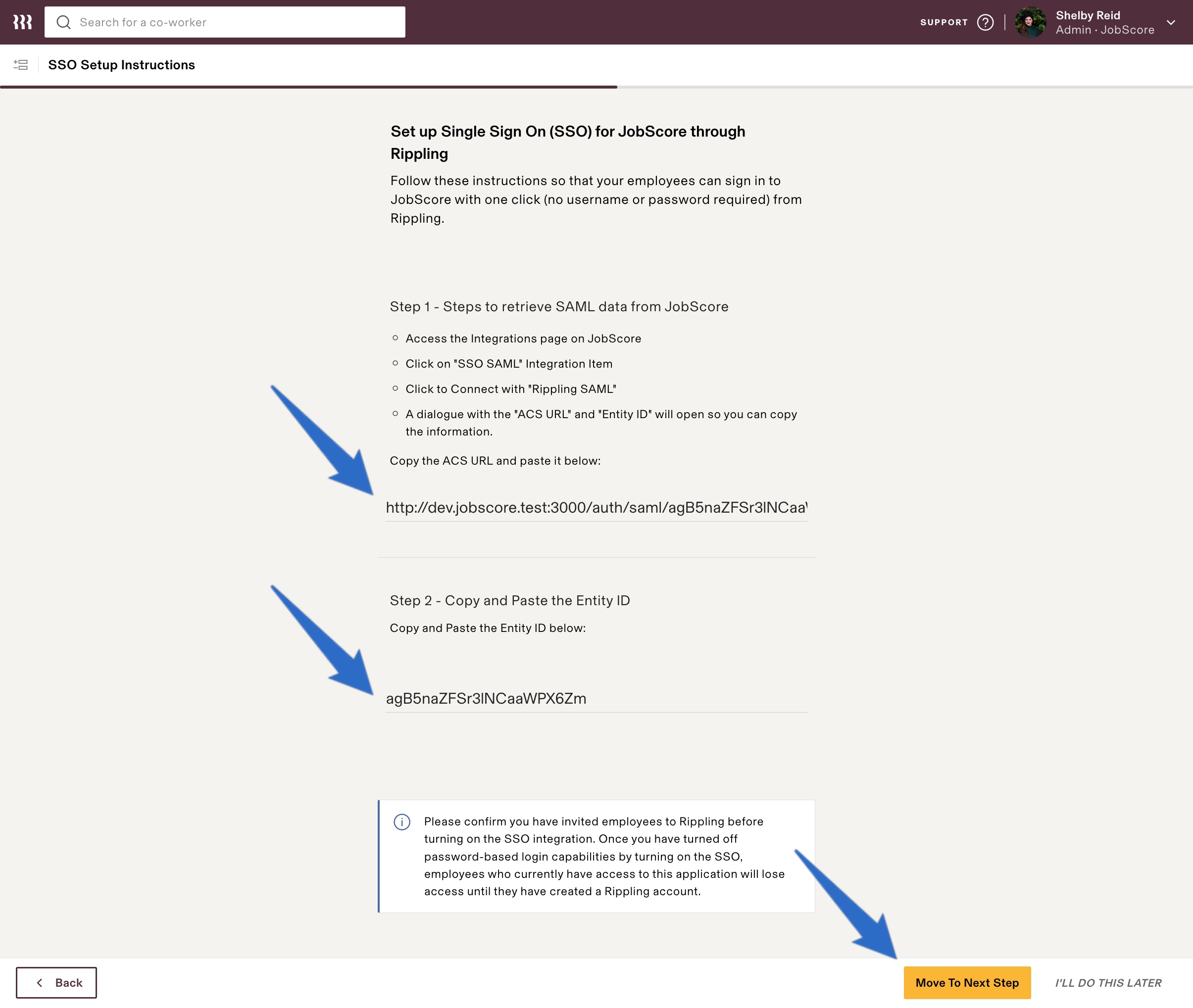 Proceed through the configuration steps until the installation is complete:

Step 3: Email JobScore to activate Single Sign-On for your account
Once you have completed the steps above and have configured Rippling SAML SSO for JobScore, please email support@jobscore.com with the date and time you would like to enforce SAML single sign-on for JobScore (when users will no longer be able to login using their JobScore username/password).
The JobScore success team will confirm receipt of your email and the scheduled date and time of the cut-over.
If you have any other questions, please contact support@jobscore.com.