Important: Only Google Workspace super administrators can complete the steps below. You are a Super admin if you can access this page and see the billing tab. If you are not a Google Workspace Super administrator, please share this article with a Google Workspace super administrator (usually someone in your IT department) and add them to your JobScore account on the add user page here.
---
We want to make it easy for all of your team members to access JobScore. If your company uses Single Sign On (SSO) with Google Workspace, please complete the steps described on this page.
Step 1: Install the JobScore Google Workspace Marketplace App
Important: To install the marketplace app you will be prompted to login to your current JobScore account. Please have your email and password for JobScore hand before you get started.
Please visit this page and complete the steps to install the JobScore Google Marketplace App >>
When you visit this page click on the button to install the app and follow the installation instructions: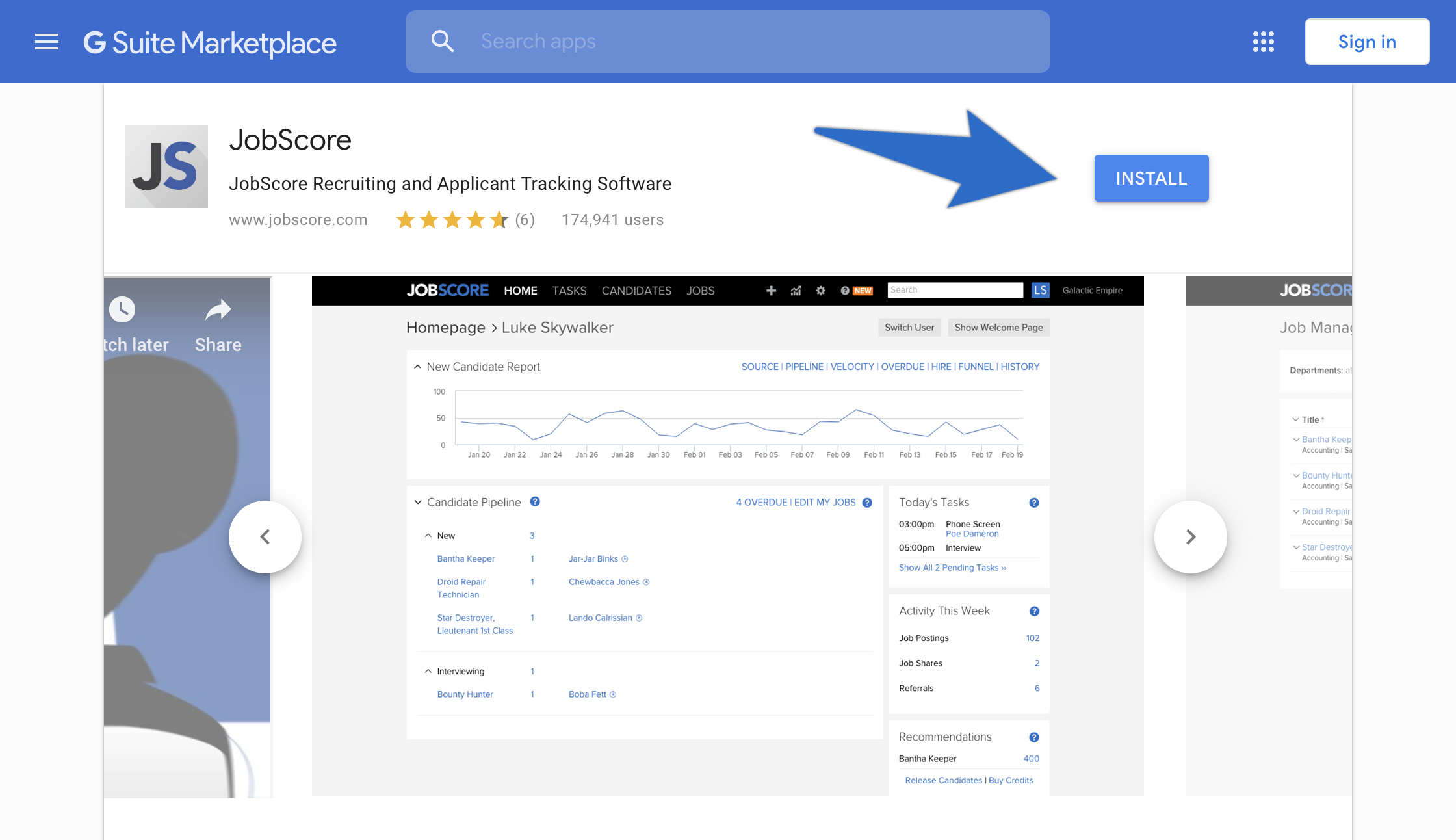 Once installed, please contact support@jobscore.com providing us with a valid email address of one of your Google Administrators so we can complete your setup.
If the app is already installed in your account, you can edit configuration settings on the "Marketplace Apps" page in the Google Workspace console >>
---
If you have any other questions, please contact support@jobscore.com.