When actively recruiting you can often find yourself sending similar emails over and over again. Custom email templates automate candidate email correspondence, eliminating thousands of clicks and keystrokes every month for customers on the JobScore Scale or Enterprise Plan.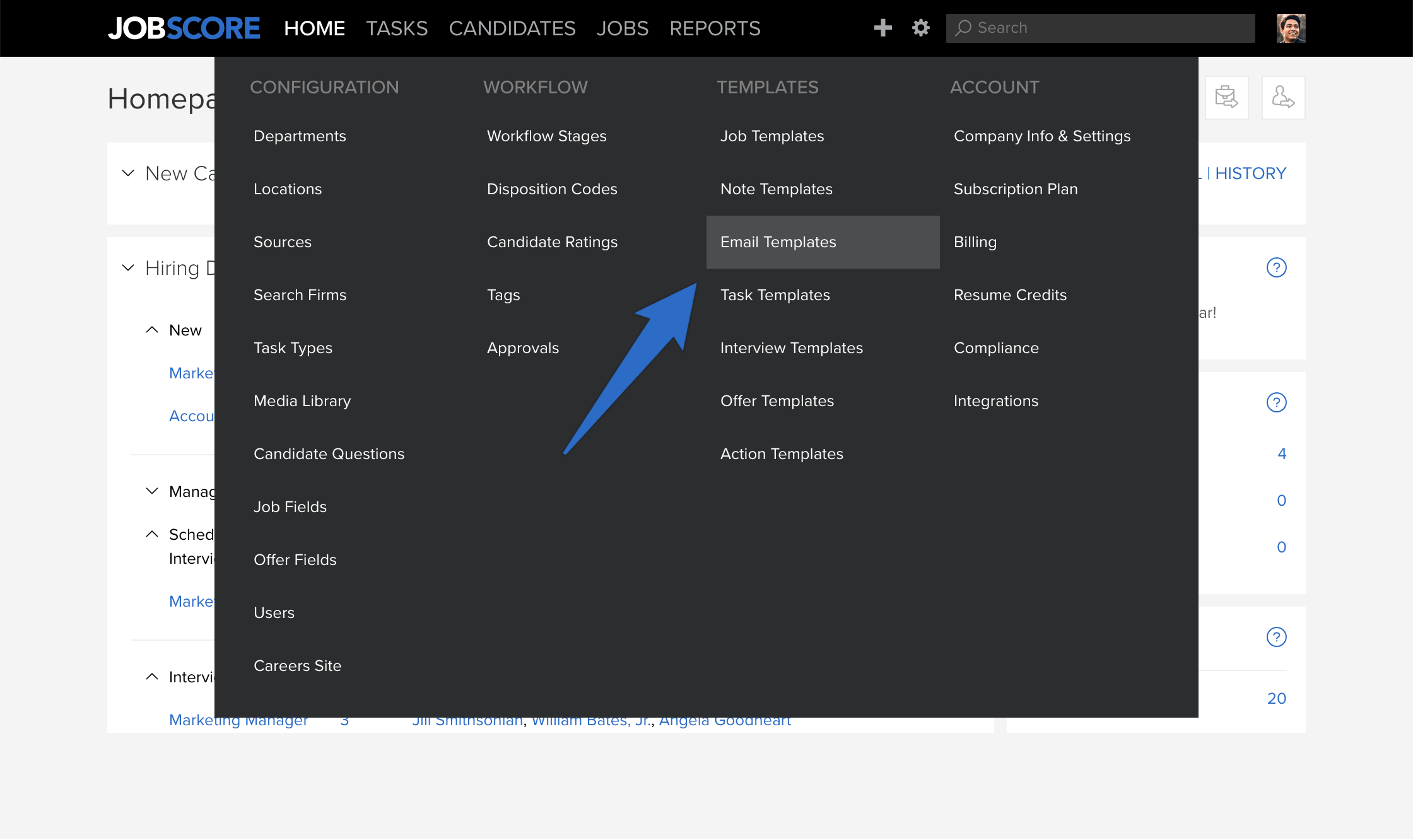 Examples of custom email templates include: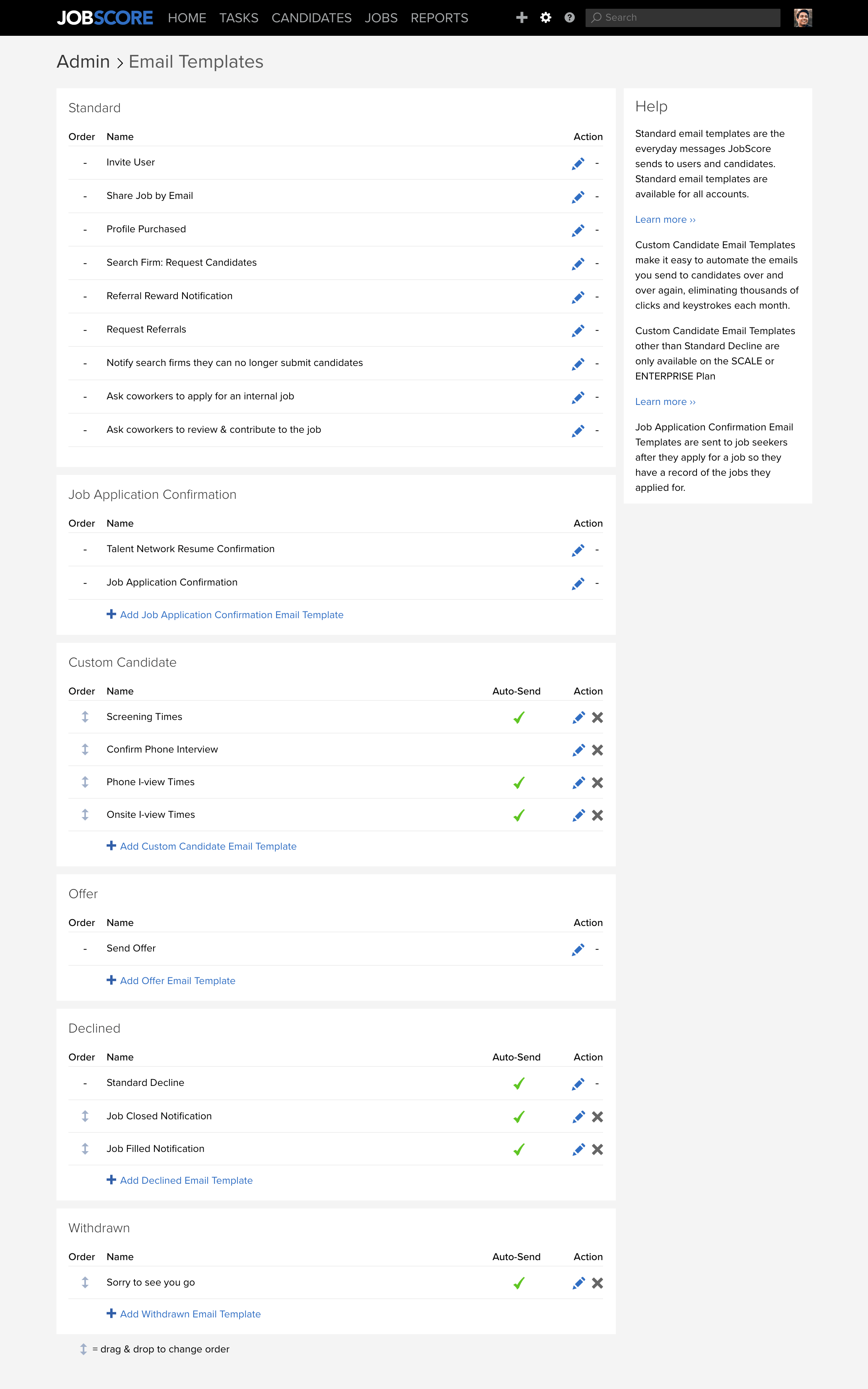 See the full list of email templates in your account here.
Email templates capabilities:
More information about email and JobScore:
Have questions? Want to see Email Templates in action? Contact Support for a walk through.
Psst.. Want to click less, type less and add even more automation to JobScore?