If you want the LinkedIn job postings you purchase through JobScore to show up on your LinkedIn company page, you'll need to add your LinkedIn Company ID to JobScore.
First navigate to: Admin (gear-icon) > Account > Company Info & Settings. On this page under the Company Information section, click on "click to add" next to "LinkedIn Company ID.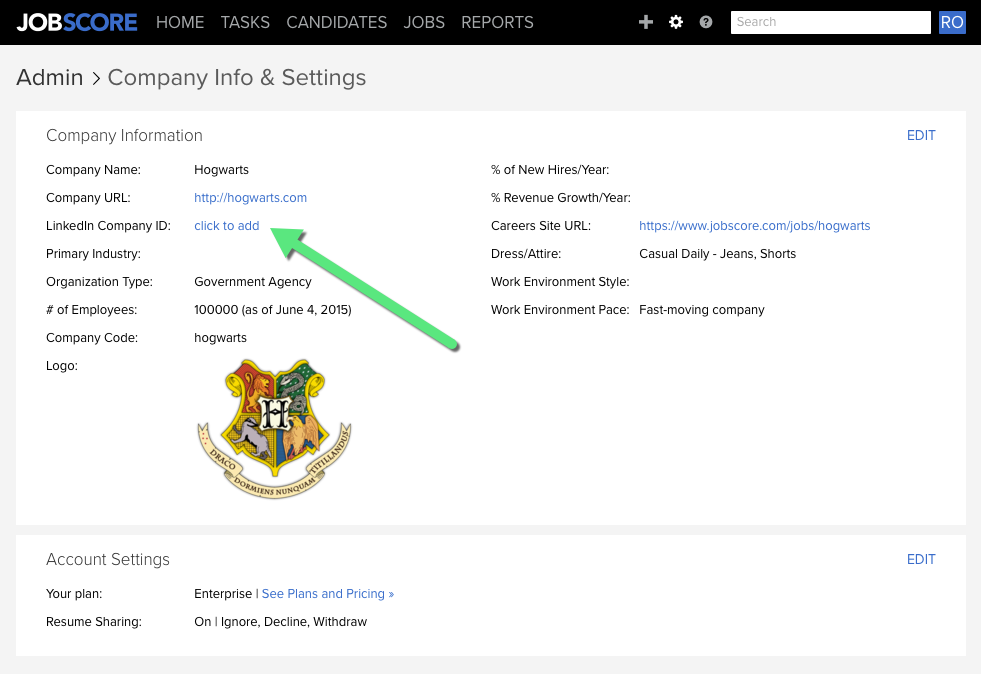 Next, insert your LinkedIn Company ID into the related field: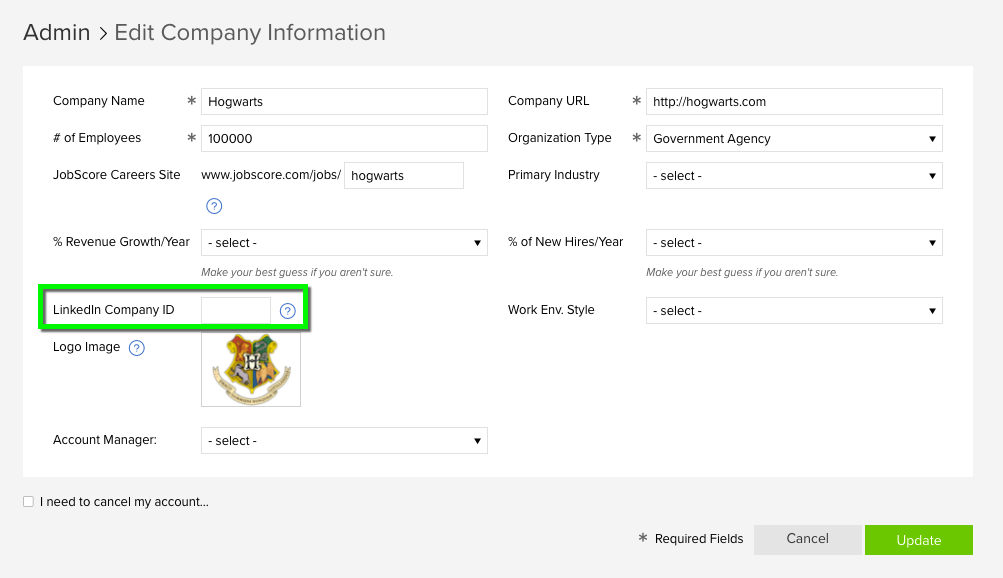 If you don't know your LinkedIn Company ID, here's how:
Visit www.linkedin.com and log in. Click on the second tab at the top (profile) and then click on the 2nd tab in the secondary navigation (view profile)
When viewing your profile the name of your company should be hyperlinked. Click on it.
This will take you to your Company page on LinkedIn (if you don't have a company page yet, it should prompt you to create one)
Once on your company page, you can find your company ID in the address bar of your browser. For instance, here at JobScore, the URL for our LinkedIn company page is http://www.linkedin.com/company/385398. Our LinkedIn Company ID is that last number, 395398.
In JobScore, go to Admin > edit Account. Paste your LinkedIn Company ID number from the address bar in the field called "LinkedIn Company ID."

If you are having problems, please don't hesitate to email us at support@jobscore.com and we'll gladly lend a hand.