Jobs that have images, videos and maps will stand out better to potential candidates. It gives them a sense of your company culture and they can start picturing themselves working in your space and with your team. When you add these images your job postings can look like this: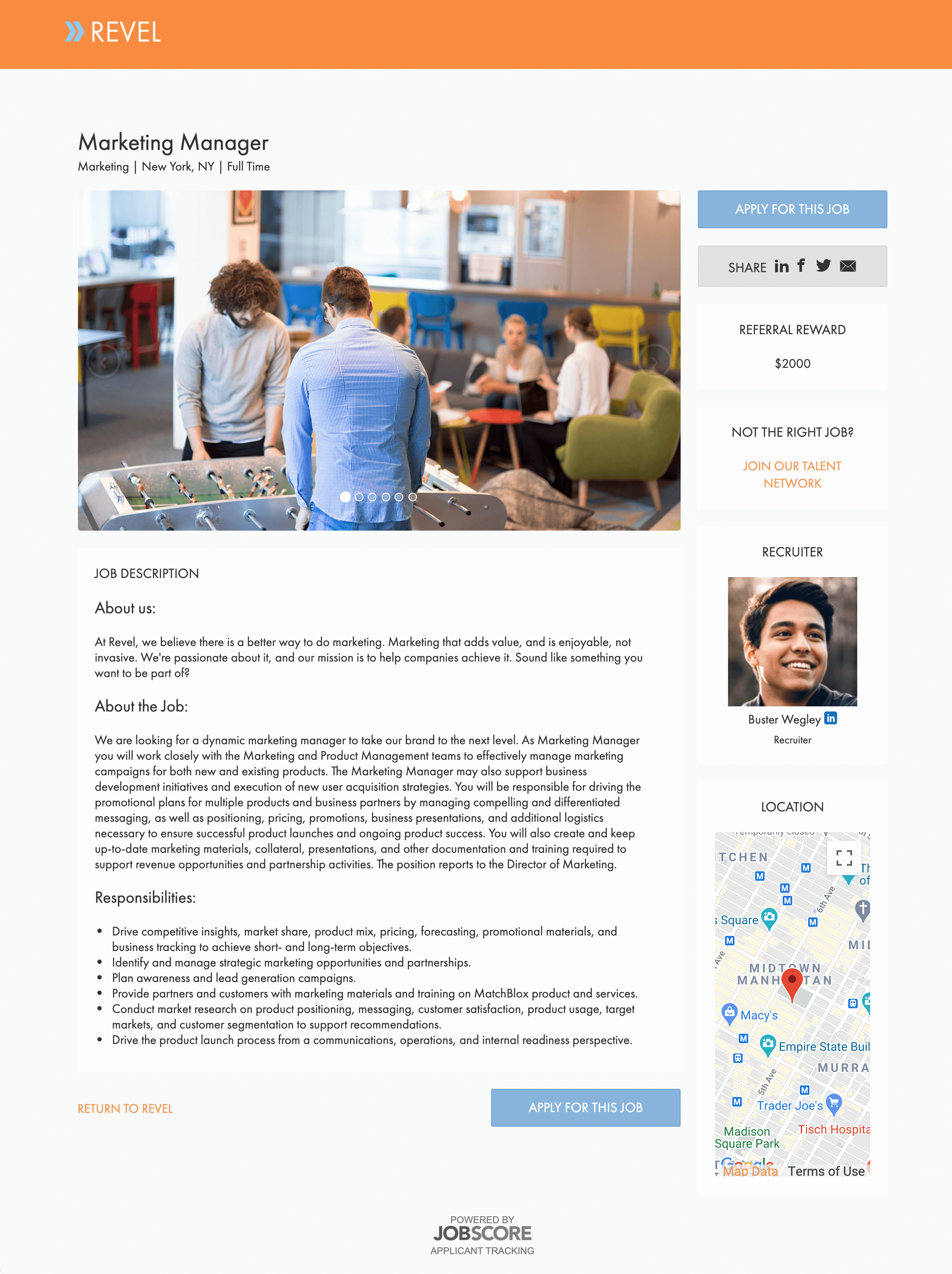 When you are adding a new job there are three ways to add media to make the job standout:
Add Pictures and Videos
Pictures make your jobs stand out and give candidates an impression of how it will be to work with you and your team. As you are adding images to a new job, you will want to check to Include Pictures and Videos:

The easiest way to add media is to just drag and drop the files.

Or you can click the Add Media button to upload an image or video, or add media from your media library:

Whatever the size of the image uploaded, we resize the image to fill the width of the carousel container, which is 700px wide (fixed width, same width as the job description panel). If you want to have smaller images here are two options:
Upload images with padding (white or clear background), e.g. if you want those images to be 300px wide, upload a version that has 200px of whitespace on either side
If you have multiple images you could combine them into one and upload it as a collage
Add Team Profiles
You want to not only give candidates an impression of your company culture, but you want them to see the faces of people they will get to work with. By using the Team Profile feature you can add images of the hiring team to the job posting. To add this to the job posting you just need to:
Select the box to Show Team Profiles which will open up the field to add the roles you want to show up on the job description.

Scroll down below and you will see the hiring team where you can add users to those specific roles so that their user information will show up.

Edit the users to ensure that everyone has a profile image attached to their account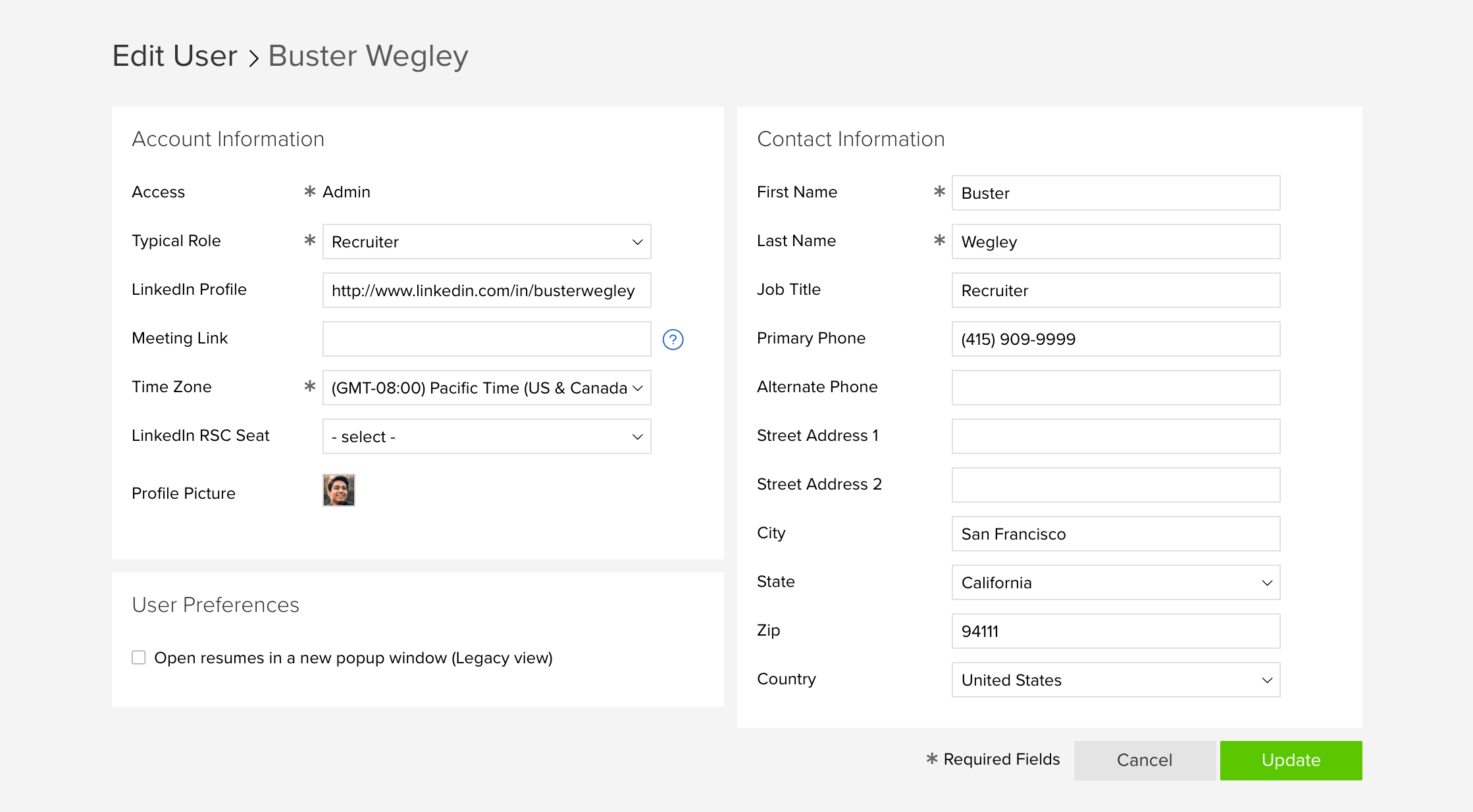 Add Map
Unless you are hiring for a 100% remote role, where matters. Candidates want to know how far they would be commuting and what kind of neighborhood they will be working in. You will want to add a map to your job descriptions to get people excited about your office and location.
All you need to do is check the box to Show Google Map: