The Paylocity integration creates new employee records in Paylocity when you hire candidates in JobScore. After you hire the candidate in JobScore you can choose to add them to Paylocity: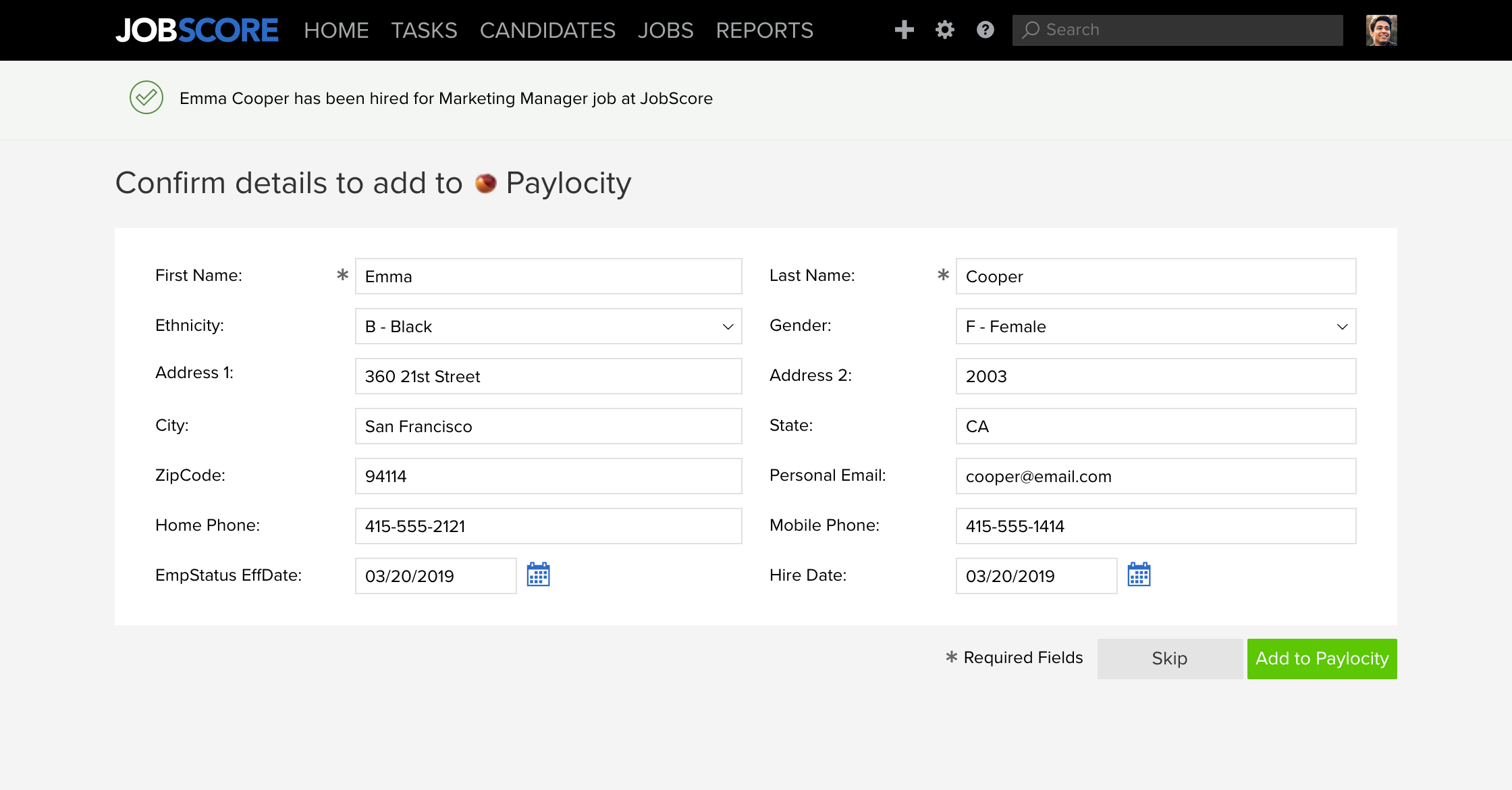 After you click the "Add to Paylocity" button a confirmation screen will be shown. At the top of this screen is a link to a list of newly created records in Paylocity. All you have to do is click to onboard the new hire: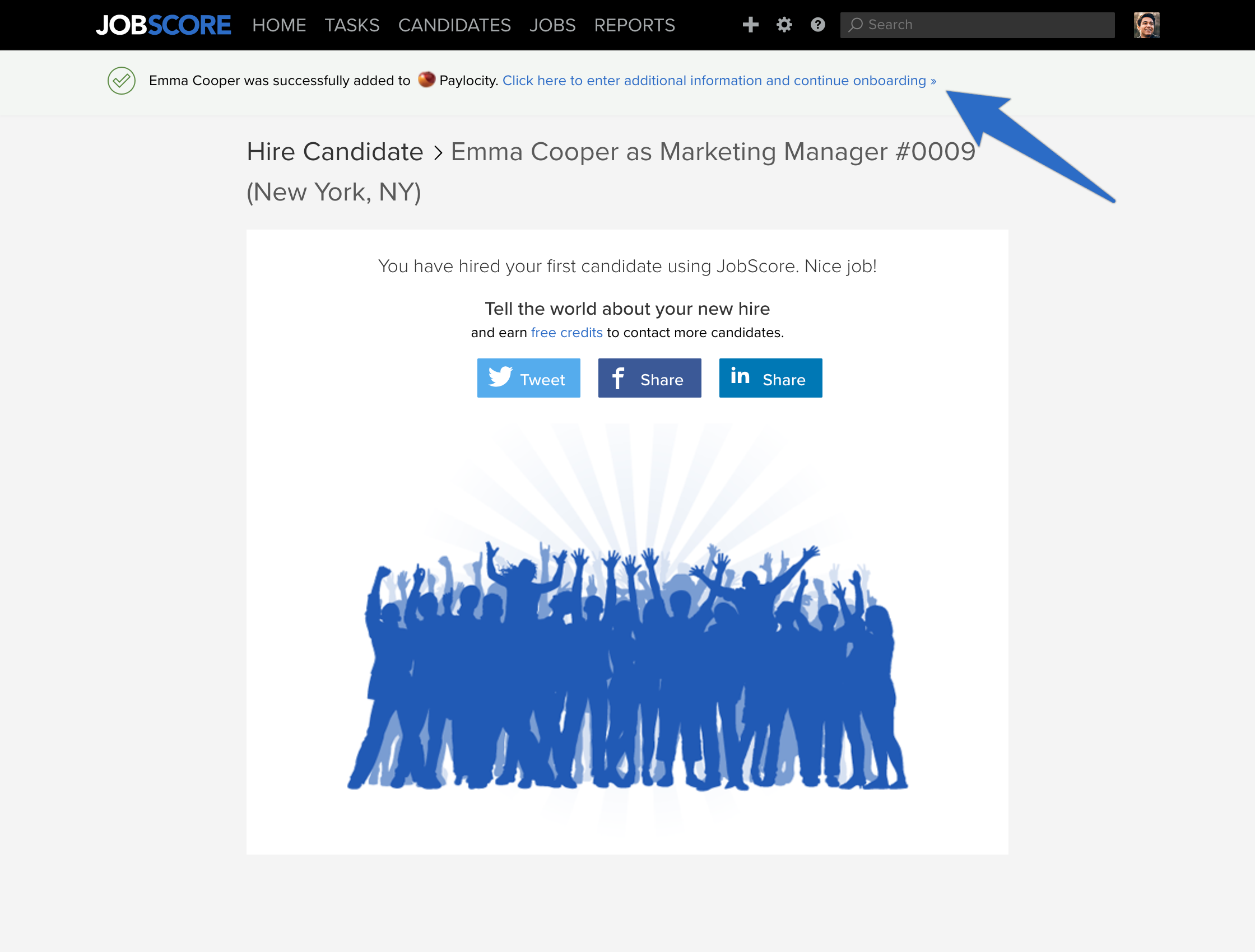 JobScore will insert a new employee record with this information in Paylocity. You can look up and edit the employee's profile by clicking on the Action button if you need to add additional information:

And here's the screen you'll need to use if you have Paylocity Onboarding. Just click on the candidate's name to get started: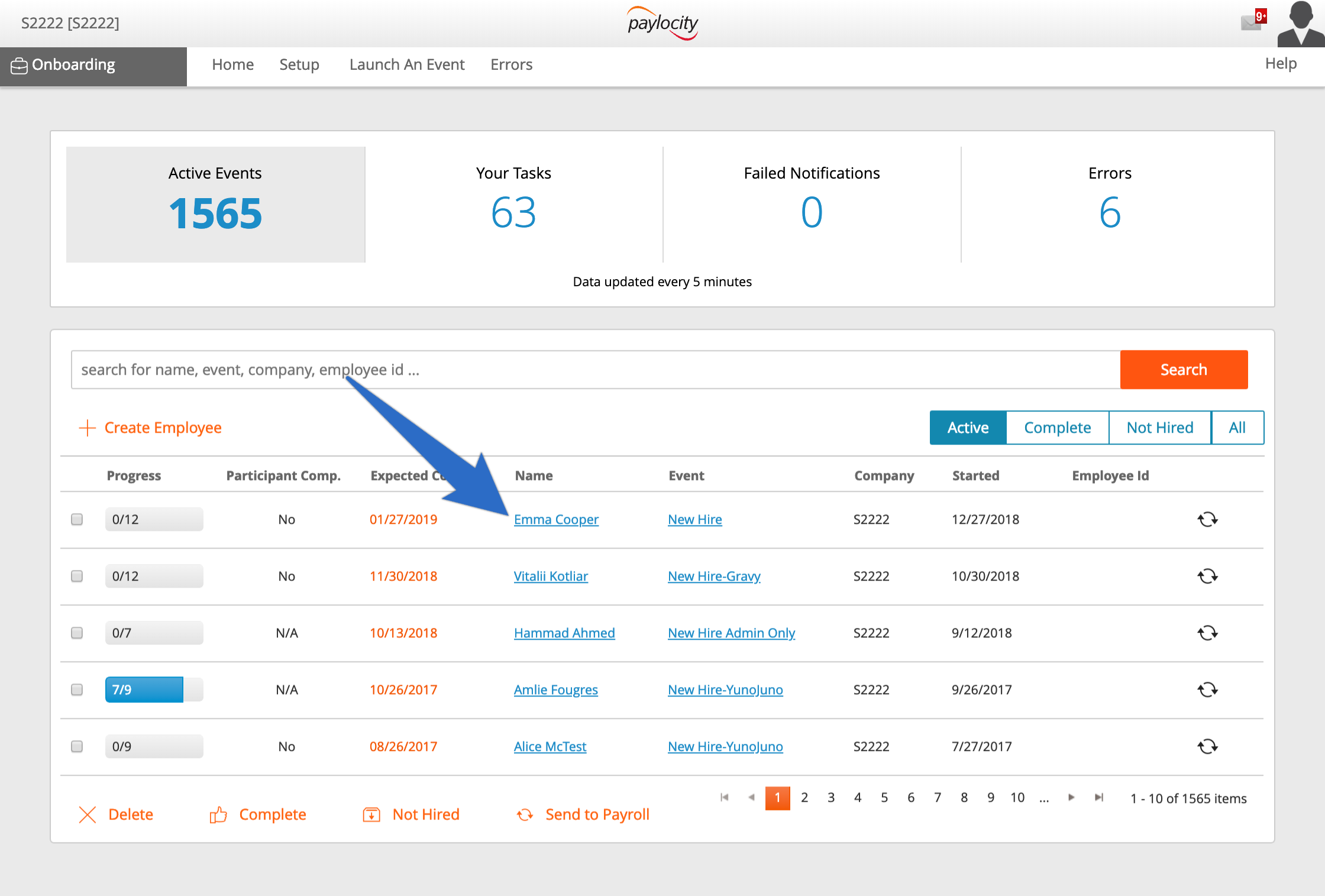 ---
Data fields sent to Paylocity
New employee and onboarding records sent to Paylocity will have the following fields set from the candidate profile and accepted offer fields stored in JobScore: First & last name, home address, home email, home phone, ethnicity, gender as reported on EEO/OFCCP forms, offer accepted date, hire date, job title, employment type, and hourly/salary pay details.
---
How to activate the Paylocity Integration
Step 1:
Send an email to service@paylocity.com to request paylocity to enable the integration.
Step 2:
After you speak with your contact at paylocity & complete the required steps the integration will appear as active on your integrations page here, like this: