Notes in JobScore help keep you organized by documenting candidate conversations and feedback. There's a few different ways to add notes to a candidate's record:
From any of the Candidate Manager screens: From the Action drop-down menu for a specific candidate, select Add Note and then the note template (or blank note) that you wish to work with.
From any of the Candidate screens: Click the Add Note button in the upper right corner of the screen.
From the Candidate Notes screen: Click the Add Note link at the bottom of the list of existing notes for the candidate.
All three options will bring up the Candidate Action screen with the Add Note section selected. From this screen you can: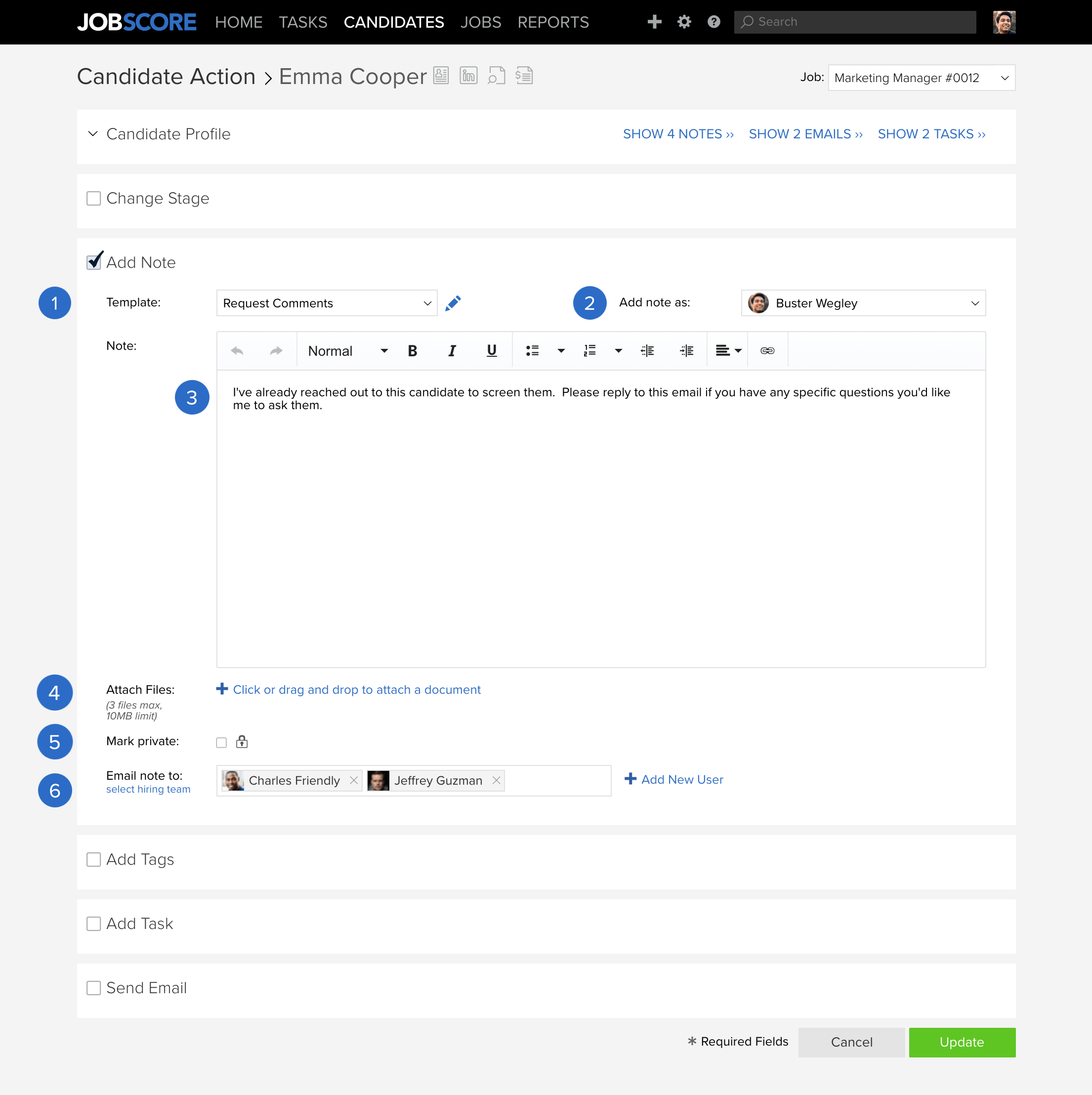 Select or change which Note Template you wish to work with.
Admins have the ability to select or change who is adding this note.
Enter and format your comments and feedback in the text editor.
Click the link or drag-and-drop to attach up to 3 files.
Mark the note as Private.
Send the note via email to anyone who isn't subscribed to notifications.
Once you've completed all the necessary portions of this screen, click the Update button. Your note is now saved!