A little background:
Action Templates are a powerful, advanced feature of JobScore for employers on our Scale and Enterprise Plans. To understand the power of Action Templates, let's start out by explaining where they come from.
We know you want to move fast... and switching back and forth between JobScore, your email and your calendar to move candidates through your recruiting process can really bog you down. We found that to do something as simple as confirm a phone interview recruiters often have to:
Find the candidate's resume and phone number (in your ATS or email).
Access the hiring manager's calendar (using a calendaring system like Google Calendar) to log the appointment, cutting-and-pasting in the resume and phone number.
Type up an email to the candidate to confirm the appointment (in Gmail, MS Outlook or another email application).
Update the candidate's stage to "interviewing" (usually in an ATS or, heaven forbid, a separate spreadsheet).
Tedious, repetitive, manual processes like these can really make recruiting a chore.
Step 1: Get everything on one page
We built the "Candidate Action" page in JobScore so you can do all of these things and more on one page without context-switching between different applications.
To get to the "Candidate Action" page just click on:
Candidates
The candidate you wish to view
The three button action icon.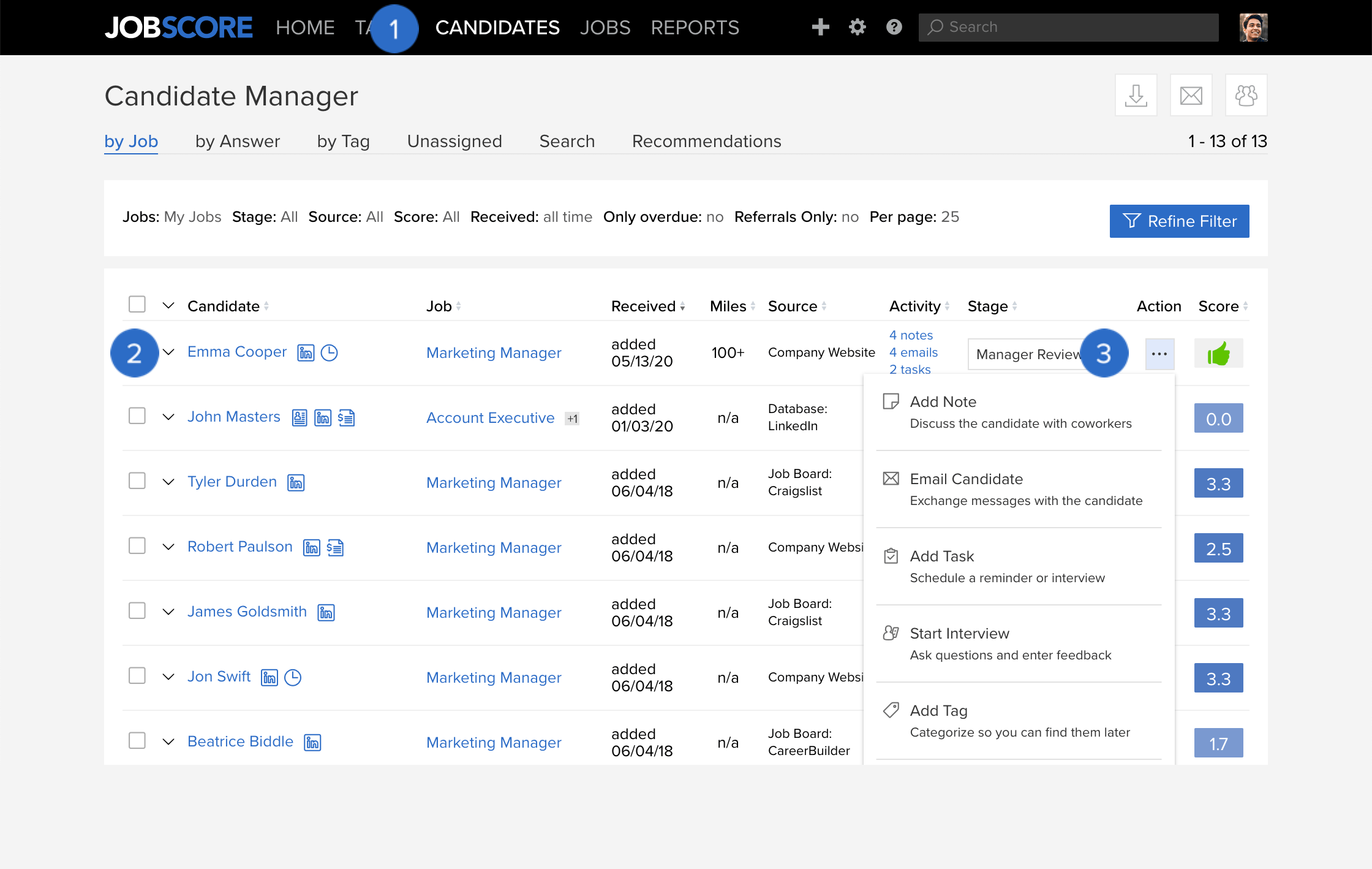 From here you can: Take Action, Email Candidate, Add Note, Add Task, Add Tag, Forward Candidate, Assign to Job and JobScore takes care of it for you.
Step 2: Click less & type less using Templates:
Despite the "do more than one thing" power of the Candidate Action page, we found that busy recruiters were storing information outside of JobScore and cutting-and-pasting it in most times they used it. Crappy, right? So we added Note Templates and Email Templates for our Scale and Enterprise customers - now recruiters can quickly and easily toggle to the template with the content they need without leaving JobScore:
Learn more about Note Templates >>
Learn more about Email Templates >>
This was another a great step forward, but we know how much you hate to click and type unnecessarily...
Step 3: Enter the Action Template
Action Templates further automate repetitive tasks by pre-configuring the Candidate Action page to select a workflow stage, Note Template, Email Template, and/or Task to be pre-filled before you reach the page.
A good way to think about it is that each Action Templates can automate a process that normally takes 3+ minutes and requires logging into 4 different systems to be done in 5 seconds. To access your action templates click the "three button" action button, then "take action".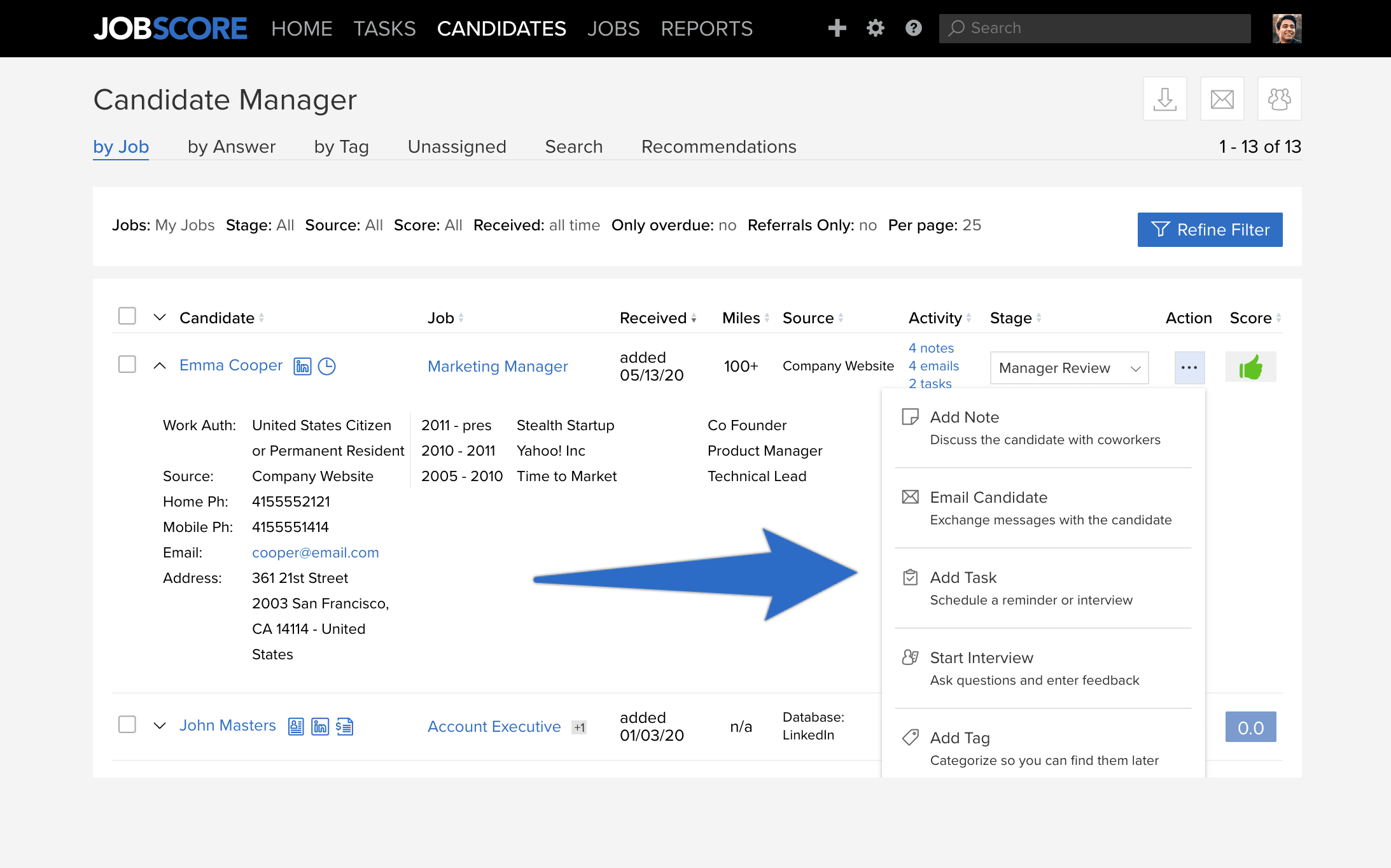 Action templates can easily be created, edited and deleted by admins our Scale and Enterprise Plan from the Action Templates admin page: