There are there are two ways to move prospects into JobScore through the LinkedIn Recruiter System Connect integration:
One Click Export
After you activate the integration (instructions here) an "Export to JobScore" option will appear in LinkedIn Recruiter along with a box to search by job name or ID: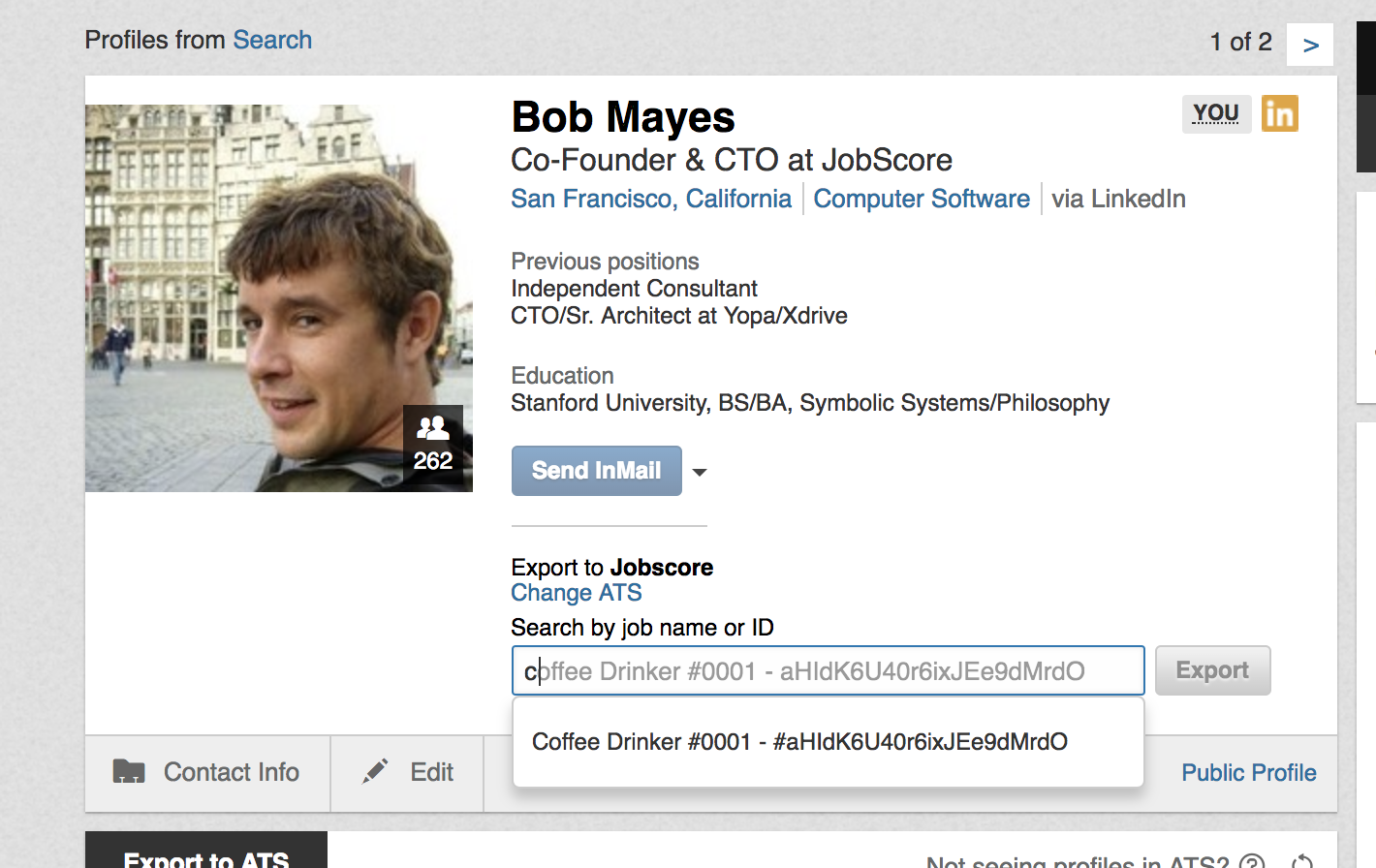 Click into the box and type the title of the job you want to assign the candidate to and click export. Done!
The dropdown will display "No results found" when you intially click into the field. You must begin typing your job title to intiate the search.
When you click export the candidate will be added to JobScore with their full name, current employer, and LinkedIn public profile URL. Unfortunately, due to LinkedIn's terms of service, the candidate's email and phone number won't be added to JobScore, you'll have to edit the candidate's record in JobScore to add it later.
InMail Response Import
When you reach out to someone using InMail they will be asked if they are interested, like this: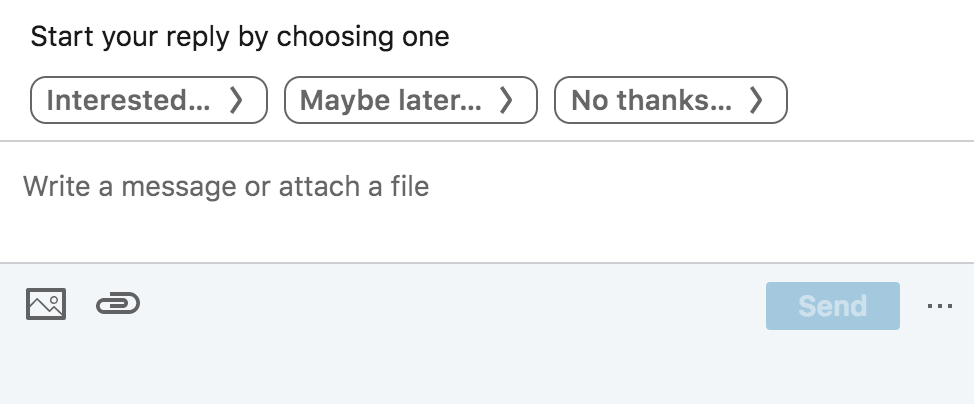 Everyone who selects the "interested" option will be asked if they are willing to share their phone number and email for you to follow up. When they say yes, their information, including the email and phone information, will be automatically added to your JobScore account.
However, candidates imported this way are not assigned to a job. They can be found in unassigned view of the candidate manager, where you can then click to assign them to a job.
---
In both the one click export case and the InMail import case, if the candidate already exists in JobScore we will match and update the existing JobScore candidate record with their new information instead of creating a new record.