To connect your LinkedIn Recruiter seat you'll first need to activate the JobScore ← → LinkedIn Recruiter integration. Activation instructions are here >>
It's easy to see if the integration is already active in your account because all candidate records will have a LinkedIn tab that looks like this: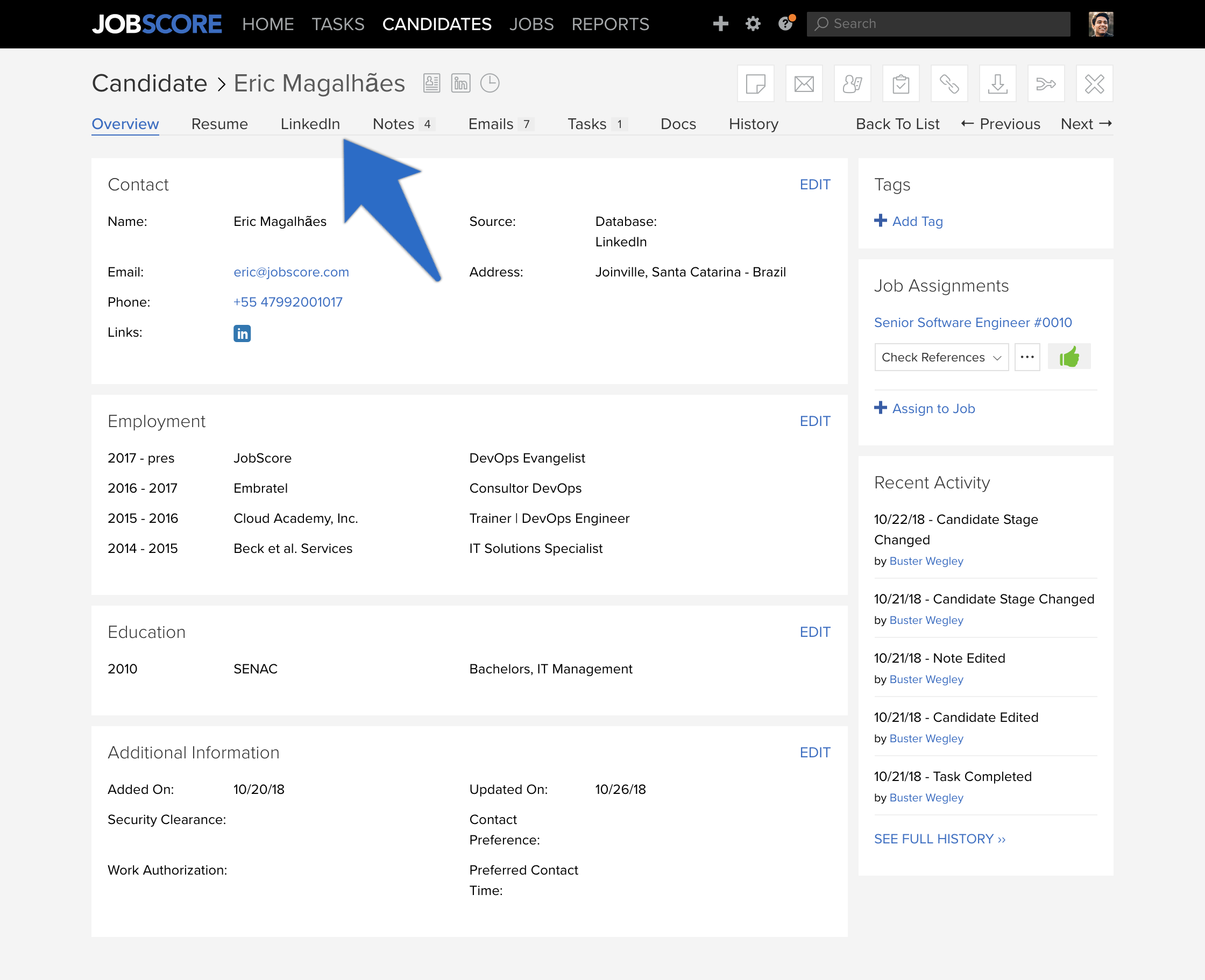 ---
Users connected to a LinkedIn Recruiter seat get these additional features:
View LinkedIn Recruiter notes in JobScore
View LinkedIn Recruiter InMails in JobScore
More buttons on LinkedIn profiles shown in JobScore
To connect a seat, visit the users page in JobScore to see a complete list of all users in your account. If a user is connected to a LinkedIn Recruiter seat, you'll see a LinkedIn icon next to their name, like this: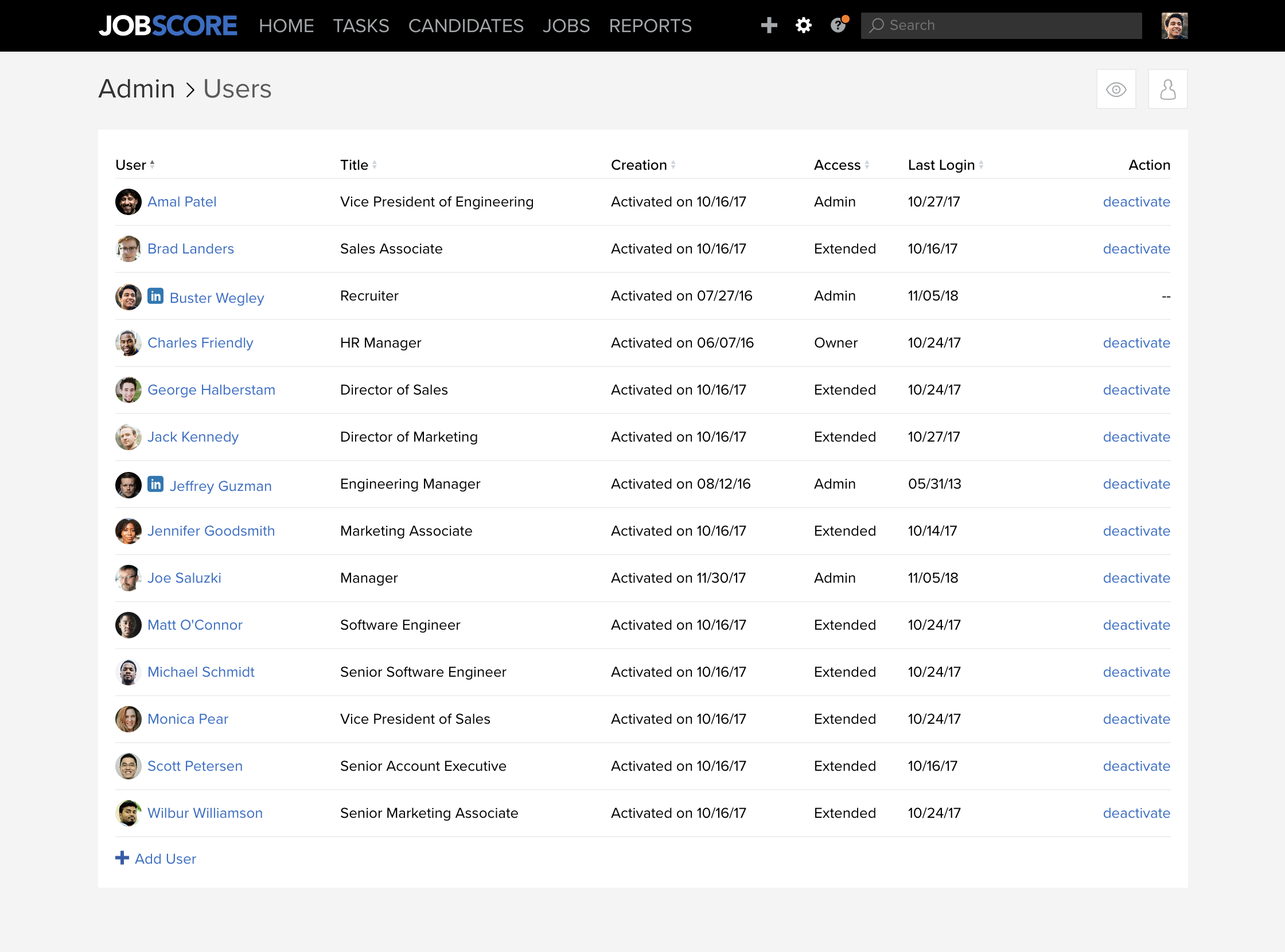 Click on the name of a user that does not have a LinkedIn icon next to their name. Click on the "EDIT" link in the account and contact area at the top of the user's page: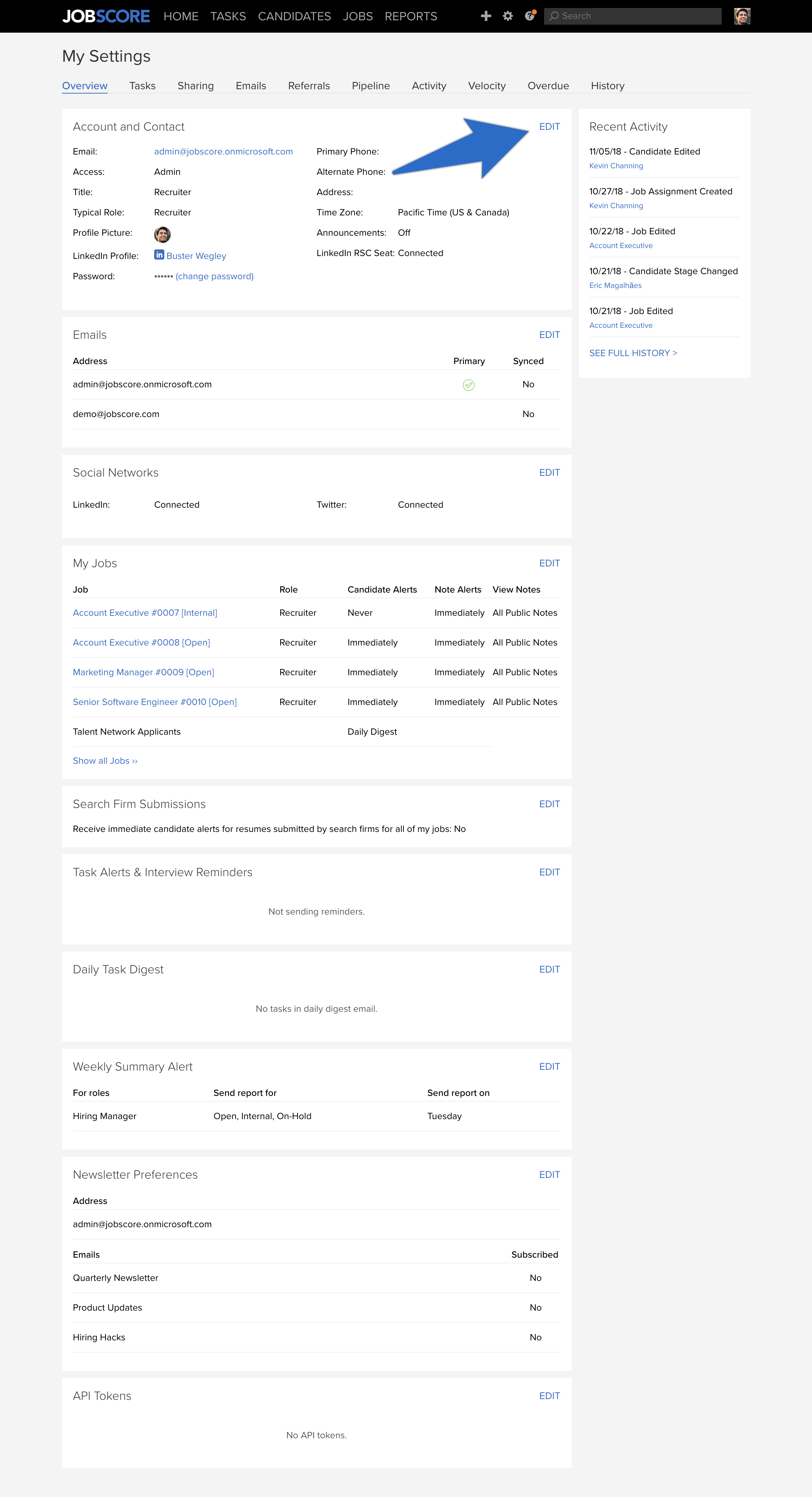 This will take you to the edit user page where you'll see a attribute called "LinkedIn Recruiter seat:"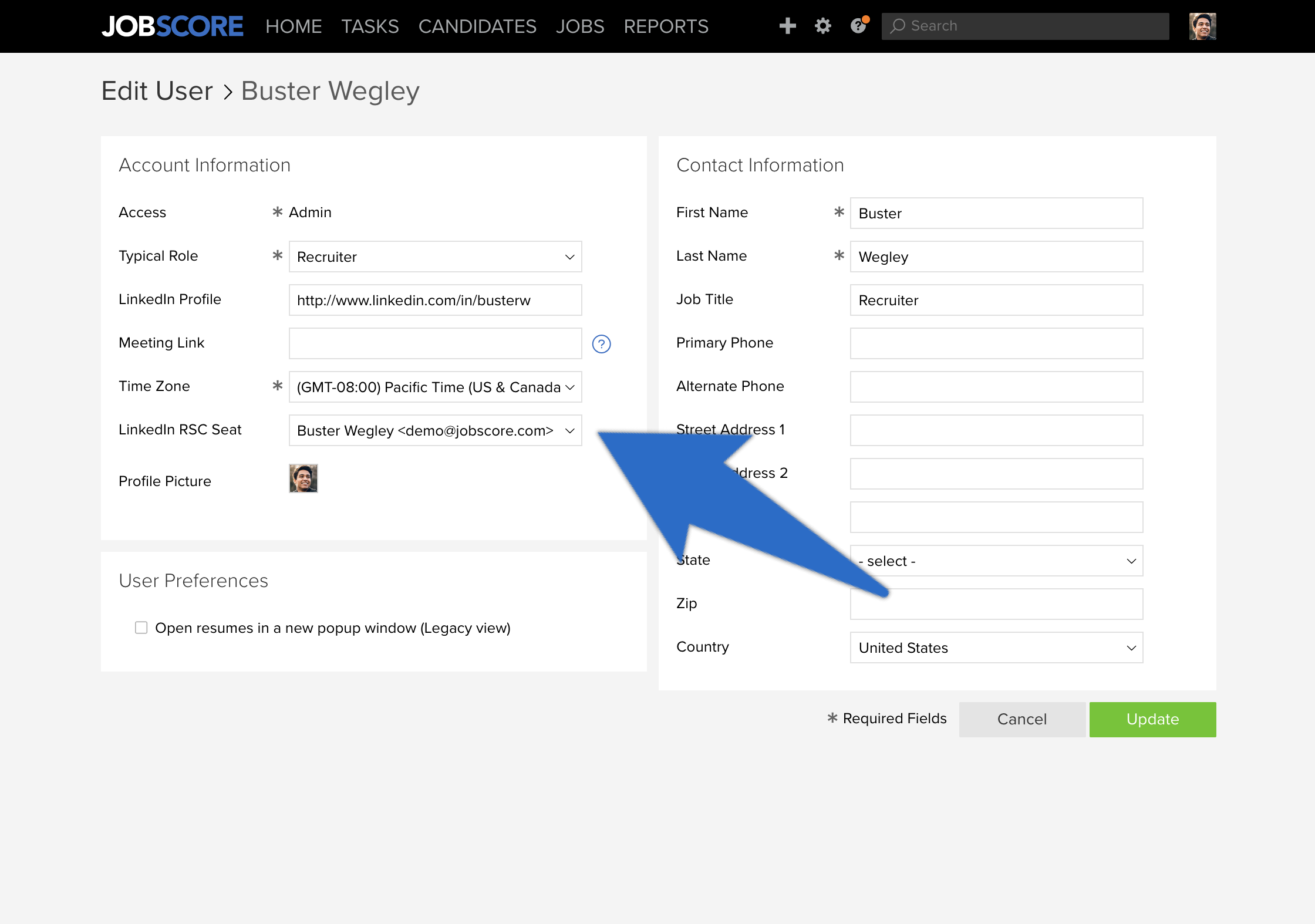 Select the seat you want to connect to the user and click update at the bottom of the page.
If you don't see a seat listed it may already be assigned to another user in JobScore. Seats may only be connected to one user at a time. If you need more seats, please contact LinkedIn directly.